Tyrone Donegal Partnership
Tyrone Donegal Partnership
Omagh Business Complex
Gortrush Industrial Estate
Omagh
BT78 5LU
United Kingdom
Contact Details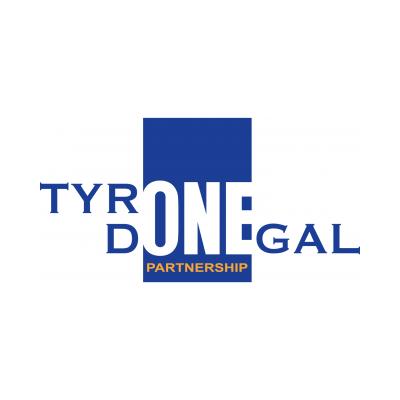 Tyrone Donegal Partnership, established in 1996, is a successful cross-border, not-for-profit organisation which aims to contribute to the improvement of the social and economic conditions, primarily in the counties of Tyrone, Donegal & the adjacent area.
Tyrone Donegal Partnership is primarily a development company which commenced as an Integrated Partnership to deliver International Fund for Ireland Wider Horizons Programmes. It was strengthened by its engagement on a wider range of EU Funded programmes, from the Special European Union Programmes Body for Peace and Reconciliation and the EU Interreg II and III programmes.
The Partnership has also developed strong working relations with a number of funding bodies. It is in a position to take direction from funding body representatives on, and closely associated with, the Partnership.   TDP has, in the past, received substantial financial support from the International Fund for Ireland, in particular its Wider Horizons Programme, INTERREG and the Special Support Programme for Peace and Reconciliation (SSPPR).  In addition, it has received considerable funds and co-operation from DEL, FÁS, Co-operation Ireland, the Community Foundation N. Ireland, ADM/Combat Poverty Agency and a number of other support agencies. TDP also has active collaborations with various organisations in Canada and the United States of America which include, but are not limited to: Daytona Beach Community College, Florida; Irish Institute of Pittsburgh, and Duquesne University, Pittsburgh and the Irish Immigration Center, Boston and CanadaLinc Programmes Ontario, Canada.
Through its Wider Horizons, Digital Learning & Removing Barriers programmes, TDP has also fostered extensive networks among both Community Organisations & Economic Development companies within the Tyrone, Donegal, Derry, Monaghan, Fermanagh, Armagh, Cavan and Leitrim county areas.
Tyrone Donegal Partnership's Content
More Information
Type of Organisation
VCSE
Team
Conor Mc Gale
Geraldine Keys