Border Lives Launch of Films, Website, App and E-Learning
Border Lives recently launched its 6 films, a website, an app and an e-learning course. The project is managed by Tyrone Donegal Partnership and funded by the European Union's PEACE III Programme, managed for the Special EU Programmes Body by Pobal
Thursday / 16 October 2014 2:16pm
The Long Hall in Stormont was full to capacity for the official launch of Border Lives on the 30th September. Barry Turley, PR and Public Affairs Consultant chaired the event which engaged, entertained and reminded us of the long history but bright future for people who endured the Troubles and especially those along the Border.
The Results
The event was to showcase the  work of the Border Lives team in delivering:
6 films
7 virals
80 interviews
1 website
36 public events
Smartphone & tablet app
4 eLearning modules
270,000+ engaged online using social media
Congratulating Border Lives
Sponsor and keynote speaker at the event Danny Kennedy, MLA said "Tonight is a look back at our history but more importantly a glimpse of our bright future. Border Lives is a remarkable project with a remarkable legacy."
Funded by SEUPB, Lorraine McCourt said her organisation was delighted to support it given its relevance to so many people and the opportunity to educate and engage others who have much to learn from Border Lives.
Conor McGale, Project Manager of Border Lives impressed the need to continue with the very good work done to date on the video storytelling project Border Lives. "The theme of tonight's launch event is legacy, but we are just at the beginning. We have built up a suite of digital and educational storytelling tools and now we want to engage and educate as many people as possible from as many countries as possible."
Conor's appeal to MLA's, funders, film participants and suppliers at the launch of Border Lives in The Long Hall in Stormont Building last night was echoed by Foyle MLA Colum Eastwood.
"We should not be imprisoned by our past, it should let us free and Border Lives fulfils that gap. I for one will pledge my support to helping the Border Lives team find further funding."
Research and Social Media Officer Sarah Bryden recalled the depth of work and the miles she covered across the Border to find 80 untold stories. "There is no such thing as an unimportant story, and I was determined to find people willing to tell me theirs. We wanted to be open and inclusive."
Michael Beattie of MacMillan Media who edited all six films said Border Lives "was the most exciting and interesting project he had worked on in his 40 year career."
Online Resources
The launch event provided for the unveiling of the many digital applications and resources at the heart of the Border Lives project and each supplier gave a short overview of their work.
Mobanode unveiled the brand new smartphone and tablet app which is now available on Google Play and the Apple Store.
Aurion Learning unveiled the free e-learning modules which will "ensure people rethink the Border". Why don't you take up the opportunity to complete these free educational modules? Learn more about the e-Learning modules here: www.borderlivesrethink.eu
Legato Solutions unveiled the new website which is home to all the resources and films produced by Border Lives. Don't forget to make Border Lives website your default site on your browser. Click here borderlives.eu/.
Digital Training Institute told the audience that since June 2014 over 270,000 people have engaged with Border Lives online. She also gave us an insight into why digital media and social media strategies should be used to promote the Border Lives online resources. "Let's put it in context, half of the world's population are baby boomers and millenials – they are under the age of 30. The legacy of Border Lives will be that we educate this generation on the Northern Ireland conflict."
Last updated 5 years 5 months ago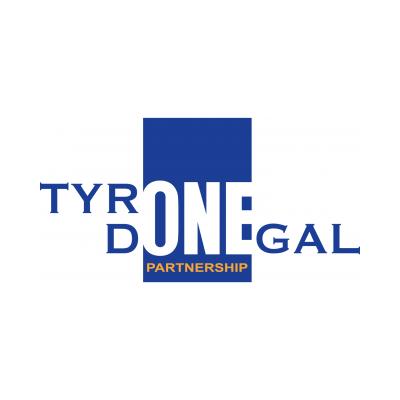 Tyrone Donegal Partnership
Omagh Business Complex
Gortrush Industrial Estate
Omagh
BT78 5LU
United Kingdom