Community Accountancy Services Northern Ireland
Community Accountancy Services Northern Ireland
47 John Street
Cityside
Derry
BT48 6JY
United Kingdom
Opening Hours
10am until 12noon most weekdays. Other times by arrangement on 07793680821.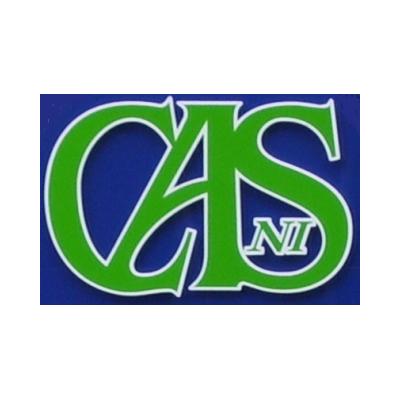 CASNI is registered with the Charity Commission for Northern Ireland number NIC100789. Based in Derry City, Co Londonderry, we provide community accountancy services to support the voluntary sector within Northern Ireland.
Registered with the Charity Commission for Northern Ireland - NIC100789.  We support other charities, voluntary sector groups and charitable companies, by offering our extensive experience and knowledge of the third sector, so more of their funds can be invested in the projects, services and support they provide.  We want groups to thrive and expand, but also remain compliant with the new Charity Commission for Northern Ireland, their guidelines and statutory requirements when achieving charitable status.
WHAT WE CAN OFFER YOU
For an annual membership fee of £125 as well as providing a quality community accountancy service, there is ongoing advice included here for what you need to do, plus help around financial management & compliance. Brought to you by your local Community Accountants.
ACCOUNTS PREPARATION
Unlike many commercial accountants who charge clients by the hour, we offer a simple affordable method. No matter how much accountancy work needs to be done, the fee will remain the same (0.5% of your income, plus our annual membership fee). This makes the service very affordable, particularly to small groups, voluntary organisations and newly registered charities. See below for how some only need pay our £125 annual subcription and no more, for accounts prep.
PAYROLL
We can also provide you with payroll services for as little as £6 per month each employee all in. This includes all elements of payroll processing, paying staff direct & dealing with statutory elements to the Inland Revenue including year end returns, P11d's, P60's etc...
BOOKKEEPING SERVICES
Every voluntary organisation has different ways in which they want their finances represented through book-keeping systems. CASNI prides itself on being able to provide either manual or computerised systems that are tailored around your specific needs.
We offer a wide range of services particularly to groups, voluntary organisations, registered charities and social enterprises, those with an annual turnover of up to £250,000.  For the services shown below we guarantee new customers that we will always beat the price you are currently paying, on the production to us of your last annual accountancy invoices.
ACCOUNTS PREPARATION FOR SMALLER GROUPS
With so many small groups out there, who have income of less than £5,000 and are unable to pay to have accounts prepared in a correct format (or to support existing or new funding applications), we can now prepare your accounts COMPLETELY FREE OF CHARGE (subject to our £125 annual membership fee).
BY PAYING LESS FEES THIS MEANS YOU GET TO KEEP MORE OF YOUR MONEY:
All groups, voluntary organisations and registered charities are required  to produce accounts, providing them not only with up to date financial information, but also to assist them in obtaining further grant funding, as well as complying with their statutory obligations as outlined by both Charity and Company Law.  At CASNI we offer an affordable method based on the individual needs of the client, therefore making this service affordable to all, without impacting on vital free reserves. Why pay commercial accountants who charge fixed hourly rates?
INDEPENDENT EXAMINATIONS
All charities, regardless of legal structure, are now required to have their annual accounts scrutinised by an external person, the level of scrutiny will depend on income of the charity.  If a charity's governing document contains a requirement that the accounts must be audited, then the governing document must be followed.
You are legally required to have your accounts independently examined and prepared, by someone who is qualified to do so.  Many voluntary groups believe that their treasurer, banker or even best friend can do this for them, but it is not the case. The three different types of scrutiny and further information can be seen here:
http://www.nicva.org/resource/accounting-charities
Community Accountancy Services Northern Ireland's Content
More Information
Type of Organisation
VCSE
Acronym
CASNI
NI Charity Number
NI100789