Save the Children
Popper House
15 Richmond Park
Belfast
BT10 0HB
United Kingdom
Contact Details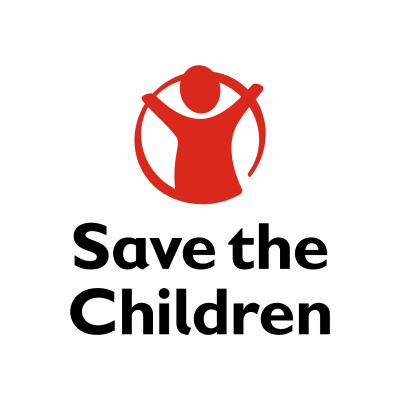 Save the Children believes every child deserves a future. In the UK and around the world, we give children a healthy start in life, the opportunity to learn and protection from harm. We do whatever it takes for children – every day and in times of crisis
We've been working in Northern Ireland for over 60 years. We're determined to help the 112,000 children in Northern Ireland who are affected by poverty, going without essentials or living in homes which are cold or damp. We're fighting to ensure no child is born without a chance.
More than a quarter of children in Northern Ireland live in poverty. Half of them have a parent who is working, yet low wages and increasing living costs are making life increasingly tough for the least well off families. 
One in five children leaves primary school unable to read well, and the poorest are less likely to achieve five good GCSEs.
We're working hard to change this. We want to ensure all children in Northern Ireland have the practical essentials they need and the chance to succeed at school.
Families and Schools Together
We introduced the award-winning early intervention programme Families and Schools Together (FAST) to schools in Northern Ireland in 2010.
FAST brings parents, children, schools and communities together, to help create opportunities for learning and development at home. Its aim is to ensure children get the support they need to fulfil their potential – both at school and in life.
Billy Macauley, Principal of Black Mountain School, has seen how the programme helps parents support their children.
He said, "In just eight weeks FAST achieved what the formal education system had failed to deliver for our parents in their school life — a feeling of self-worth and recognition that they can be masters of their own destiny."
And mums, dads and carers agree. One parent in Belfast said: "FAST has been an excellent opportunity for my children and myself in getting to know the staff and other parents in the school."
We have now delivered the FAST programme in more than 50 schools, reaching more over 1000 families.
Eat, Sleep, Learn, Play!
Our Eat, Sleep, Learn, Play! programme provides essential household items, such as beds, cookers and pushchairs, to families with young children living on a low income.
The programme helps families meet their children's needs during the important early stages of development, improving the quality of their children's lives and helping them fulfil their potential.
To ensure we reach the families that are most at risk, we work with local referral partners who know where the need is greatest.
We have awarded over 3,600 grants to families, helping nearly 7,700 children in Northern Ireland.
Journey of Hope
Our Journey of Hope programme aims to help children cope with stressful events and build their resilience. Through group sessions, it creates a supportive space for children to discuss difficult feelings, and develop coping strategies.
Journey of Hope can help children address bullying or difficult incidents, and develop stronger support networks. It can also build thier confidence, self-esteem and aspirations, improving their ability to learn.
We've so far piloted our Journey of Hope programme in two schools in Northern Ireland.
Our policy and campaign work
Our policy work focuses on the action that Northern Ireland Assembly needs to take to keep their promises to end child poverty in Northern Ireland. We also carry out research to help us better understand how poverty affects children and their families.
Save the Children's Content
More Information
Type of Organisation
VCSE
Team
Corrine Heaney
David Mulholland
Fergus Cooper
Ronan O'Donnell
Louise Rohan