EAST BELFAST MISSION
East Belfast Mission
Skainos Square
Belfast
BT4 1AF
United Kingdom
Contact Details
Cathy Megahey
Opening Hours
The Skainos centre where EBM is based, is open Mon-Sat and on a Sunday for the Church service at 11am. 
There are rooms for hire and catering can be provided by refresh, the on-site cafe.Terms and conditions apply. 
The restore shops are in several locations in Belfast, one in Antrim, Larne and Newtownards and are open from 9-5 Mon-Sat.  A few in shopping centres may be open added hours. The shops will be happy to collect donations from your home.  Please see our website for a list of shops local to you.  We also do house clearances though notice is required and we only accept goods we know we can resell.  We have a Vintage shop in Belfast and they have a fabulous array of wedding dresses on the first floor of the shop in Royal Ave.
Bright Sparks nursery is open from 7am - 6pm and places are available.  Call today and speak to a member of staff on 028 9046 3480.  Bright Sparks offers day care, preschool, afterschool care and holiday club.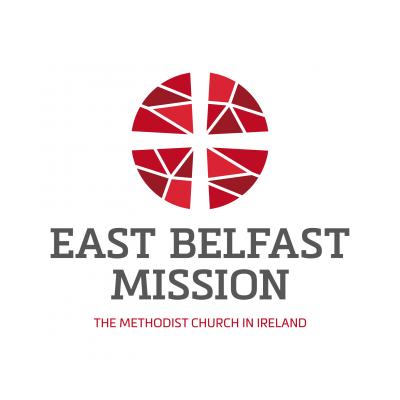 East Belfast Mission has a long track history of social engagement with a history that dates back to the 1800's. Today, the organisation runs a diverse range of social projects from the premises in the Skainos building at 239 Newtownards Road Belfast.
East Belfast Mission has been a registered charity since 1985.
Current projects include Stepping Stone employability project, Hosford homeless support service, family & community projects, Church congregation, pastoral care & counselling, Turas Irish Language classes and Social Economy projects.  EBM is also the host for the East Belfast Social Enterprise Hub funded by Invest NI and now based in the Skainos builidng. The current SE projects are: 9 restore charity shops, 2 rebeebies shops selling secon-hand nursery items, a Vintage shop with bridal department, refresh cafe with a meals on wheels service at Skainos, refurb furniture restoration project, recycle project repairing and reselling second hand bikes through restore. 
As a social enterprise we aim to fulfil the "triple bottom line". This means we want to achieve social, financial and environmental goals.  Socially, we provide placement and volunteering opportunities in the community and sell good quality second hand items through our shops, to people who can not afford to buy new.  We teach new skills to long term unemployed, help folk to regain lost confidence and help others to simply socialise and meet new friends. All income from the shops is regenerated into the social projects of the organisation. This is how we achieve our financial goals.
Environmental issues are also at the top of our agenda. restore has a close partnership with local councils, working with them to remove good quality bulky waste items and selling them in our shops. We are encouraging clothes recycling and have introduced several banks at other Methodist Church premises.  This not only helps the recycling agenda but also increases the shops income. We work in partnership with many other charities, government bodies and also have contracts with several councils removing bulky waste from the recycling centres and reselling or refurbishing before reselling in our shops.
EAST BELFAST MISSION's Content
More Information
Type of Organisation
VCSE
Team
Cathy Megahey
Lynsey Subasi
Lianne Mulholland