Confederation of Community Groups
Confederation of Community Groups
Ballybot House
28 Cornmarket
Newry
BT35 8BG
United Kingdom
Contact Details
Kathleen McCaul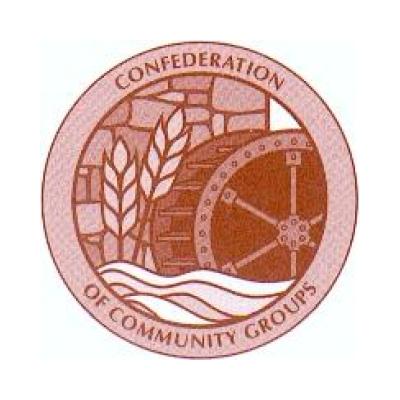 The purpose of the Confederation of Community Groups is to support and encourage the development of voluntary action by communities and individuals and in so doing contribute to the creation of a powerful and inclusive community that will influence positive change. The Confederation of Community Groups is an umbrella organisation for voluntary and community groups in Northern Ireland in the Newry and Mourne area. It offers advice, practical support, services and training through a number of projects and services. Its work is funded by the District Council, Government Departments as well as a variety of independent bodies.
In our range of services we provide: Administrative support i.e. photocopying, printing, binding, newsletter, CV's Typing design layout etc. Community Development staff providing Advice and Guidance on Governance, Strategy & Development, Training etc. . We also provide an excellent Venue Hire for Taining/Room Hire/Hospitality/Equipment.
Our venue hire is recognised throughout as being one of the nicest in the Newry & Mourne area, with staff who provide an excellent service and our rooms are bright and airy. We are very centrally located in Newry and our prices are very competitive. We also provide units for lease and currently house about 20 Tenants and 4 Retails Tenants in Ballybot House. There are volunteer opportunities for placements in other organisations, and we operate a Good Morning Good Neighbour phone service.
Confederation of Community Groups's COVID-19 Support Services
No content
This organisation doesn't have any publicly available jobs, news or events.
More Information
Type of Organisation
VCSE
Team
Kathleen McCaul
Raymond Jackson