WRAP Northern Ireland
The Mount Conference Centre
2 Woodstock Link
BT6 8DD
United Kingdom
Contact Details
Opening Hours
Monday - Friday 9am - 5pm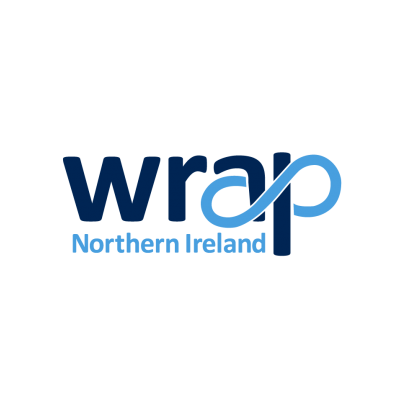 WRAP NI work, through a wide range of partnerships right across Northern Ireland, to deliver campaigns and initiatives aimed at supporting a more sustainable economy and society.
WRAP work uniquely, and by design, in the space between governments, businesses, communities, thinkers and individuals – forging powerful partnerships and delivering ground-breaking initiatives to support more sustainable economies and society. Working with hundreds of businesses and local authorities, trade associations and charities to deliver change.
WRAP turns thinking into action. We inspire those who have the power to effect widespread change. Our influence is driven by evidence, insights and skills.
We are experts in establishing the facts, getting the right people working collaboratively to agree common goals, then converting ideas into real action and delivery on the ground.
We drive change in areas where we can make the biggest difference:
The collective impact of these account for:
25% of UK carbon footprint
80% of UK water footprint
40% of UK household waste
Find out what we are doing to change this.
WRAP is a registered charity (no. 1159512) and a company limited by guarantee.
WRAP Northern Ireland's Content
More Information
Type of Organisation
Other