Webrecruit Ireland
409 Holywood Road
Belfast
BT4 2GU
United Kingdom
Contact Details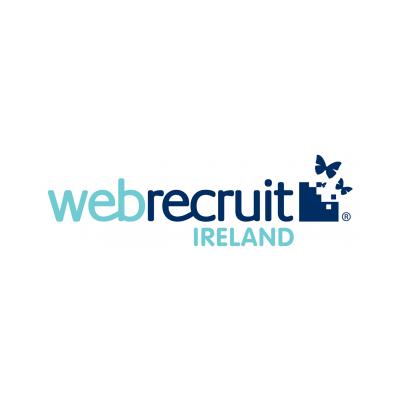 Webrecruit Ireland offers a recruitment solution to significantly reduce your cost-per-hire with no risk attached. We are an award winning yet low cost recruitment platform saving clients thousands compared to traditional recruitment methods.
Webrecruit: Recruitment Transformed
Award-winning talent solutions at your fingertips - 'Recruitment Innovator of the Year' - Irish News Workplace and Employment Awards, June 2014
Webrecruit Ireland is a leading online recruitment solutions provider, recognised for delivering award-winning, affordable and targeted talent & candidate sourcing solutions.
Since 2010, we have led innovation and transformation in the recruitment industry, pioneering and successfully blending technology-enabled hiring solutions, with leading-edge customer service.
With offices in Belfast and Dublin, as well as the UK and North America, we work in partnership with employers seeking service excellence, transparency, expertise and the tools to reduce their cost-per-hire & time-to-hire.  Our recruitment fees begin at just £695!
Our in-house proprietary technology, exclusive recruitment advertising network and over extensive experience means we are best placed to deliver you with the right candidates for your requirements quickly and seamlessly.
Our proven expertise in targeting quality active and passive candidates has resulted in our appointment as an Official LinkedIn® EMEA Talent Solutions Partner. This uniquely positions us to strategically partner with our customers.
Specialties:
Online Recruitment, Targeted Recruitment, Staffing Solutions, Resourcing, Managed Services Recruitment, Low Cost Recruitment, Online Candidate Attraction, Social Media Sourcing, High Volume Resourcing, Recruitment Technology
Webrecruit Ireland's Content
More Information
Type of Organisation
Business
Team
Kelly-ann Collins
Kelly-Ann Marks