Uni Baggage Ltd
85 Sydenham Road
Belfast
BT3 9DJ
United Kingdom
Contact Details
Opening Hours
Monday - Friday: 09:00 - 18:00
Saturday - Sunday: Closed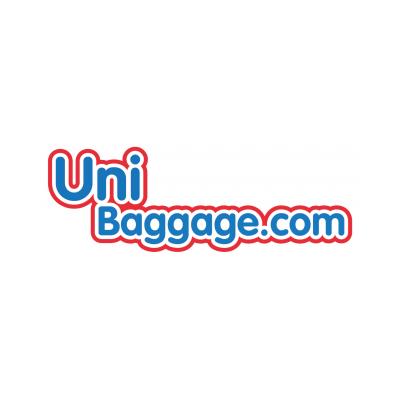 We are a courier group, which consists of Uni Baggage, NI Parcels, Irish Parcels and Pallet Anywhere. We are based in Belfast and work with people and businesses across the UK & Ireland.
Uni Baggage Ltd is a courier group based in Belfast. The group consists of four websites; Uni Baggage, NI Parcels, Irish Parcels and Pallet Anywhere. Uni Baggage is a student luggage delivery service serving customers worldwide. Uni Baggage helps students, holiday makers, seasonaires, the armed services each and every day get their personal effects, where they need to go, as quickly and as efficiently as possible. UniBaggage ships for many users but specialises in shipping students' personal effects across the UK, throughout Europe and to 200+ countries Worldwide. Uni Baggage delivers luggage across the world for 30,000+ students every single term, it has amassed over 3,000 independent online reviews on Trust Pilot. Don't get caught out with airline baggage charges, use Uni Baggage!
Whether you're moving to uni for the first time with lots of luggage in tow, or packing it all up at the end of term, Uni Baggage can give you a hand with your belongings. If you are about to head off to Uni or college be sure to check out Uni Baggage's "what to bring to college" blog post. You will find a list of everything you need for college! 
UniBaggage is quick and convenient for students - simply book your student shipment online and they will do the rest! Uni Baggage will collect your luggage from you and deliver it quickly and safely to where it needs to go, with full online tracking each step of the way and complementary compensation cover. 
NI Parcels is a courier comparison and booking service for individuals and organisations sending parcels to and from Northern Ireland. With NI Parcels business and personal users can save up to 80% on courier and postage cost, users simply input the size and weights of their parcels along with the country they are sending to and NI Parcels will display the options available in terms of the courier, speed and price. Irish Parcels is also a courier comparison website and follows the same concept as NI Parcels. Irish Parcels is online booking service for organisations sending parcels to and from Ireland, prices are in euros and the focus on the Irish business community. 
Pallet Anywhere is an online pallet comparison and booking service for business and personal users that need to send pallets. After many requests by NI Parcels customers, Pallet Anywhere was launched in 2017 and offers pallet delivery services within the UK, to Ireland and Northern Ireland. 
The company was founded in 2010 by Paul Stewart to make luggage transport to and from University more convenient and affordable for students, it has since evolved into a courier group service business and personal users around the world. Since the launch, the team in the Titanic area has expanded to 15 people. 
Uni Baggage Ltd's Content
More Information
Type of Organisation
Business