texthelp
1 Orchard Qay
Antrim
BT41 2RU
United Kingdom
Contact Details
Lisa Smyth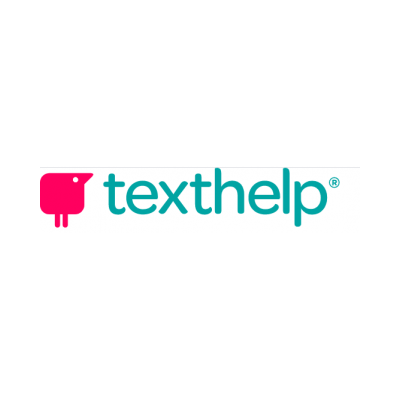 At Texthelp we offer a range of assistive technology solutions to help organisations, their employees and their customers. Our friendly, easy-to-use literacy tools make the workplace more inclusive and productive, supporting employees with dyslexia and other 'hidden' disabilities. We also help organisations in the private and public sector engage with their customers, making access to websites and services easier for people who need help with reading or lack confidence online.
Award-winning literacy software that gives all your people an instant literacy boost in the workplace
Give all your staff a communications boost with Read&Write – the productivity tool that suits everyone's workstyle.

Success depends on realising the full potential of all your workforce. And that means giving everybody the confidence to feel engaged and able to deliver their best.

Read&Write makes documents, web pages and office applications more accessible. The discreet, easy to use toolbar helps employees with everyday literacy tasks - from composing a quick email to writing reports, proofing lengthy documents or searching for information on the web.

Read&Write's easy-to-use functions are also great for staff with dyslexia and other learning disabilities, as well as employees whose first language isn't English.
A better experience for every website visitor
Give all your website visitors a better experience – and reduce barriers between your content and all your audiences.
Our innovative support software adds speech, reading, and translation to websites facilitating access and participation for people with Dyslexia, Low Literacy, English as a Second Language, and those with mild visual impairments.
Online content can be read aloud in multiple languages using the most natural and engaging voice to transform the user's reading experience.
No content yet
This organisation doesn't have any publicly available jobs, services, news or events.
More Information
Type of Organisation
Business
Acronym
texthelp
Team
Lisa Smyth
Nigel Cunningham