Strathfoyle Women's Activity Group Ltd
Strathfoyle Women's Activity Group Ltd
12 Bawnmore Place
Strathfoyle
Derry
BT47 6XP
United Kingdom
Contact Details
Leona McMenamin
Opening Hours
Monday to Friday 9am to 4:30pm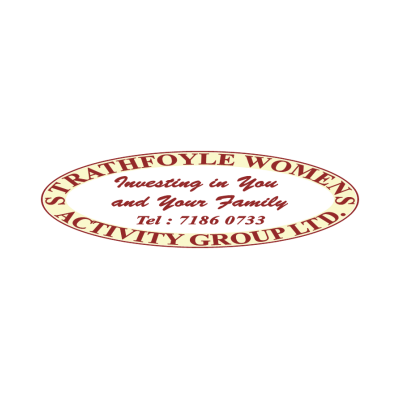 Our aim is to relieve poverty, to advance educational opportunities and to provide better health and welfare through the provision of facilities and activities for women, lone parents and pre-school children of Strathfoyle and Maydown.
Our project is designed to empower individuals while building their capacity to enable them to participate in training events and development activities & health events. The long-term outcome being that their self-esteem, self awareness and confidence is raised equipping them to become re-integrated into the labor market, also in doing this we aim to break down the barriers to participation i.e. Crèche facilities being available for all day-time activities to enable individuals to participate. We are a grass roots organisation and we regularly evaluate all of our services to ascertain the needs of the community.
Our centre has been in the heart of the community that we serve for the past 30 years, we are very aware of the needs of the community. Our centre is within walking distance for all residents. We have an excellent working relationship with local Health Visitors and Social Workers, who often make referrals to our Drop in Childcare programme, for families who need a little bit of family support.
Local families who are in need will benefit from the service, we can take self referrals and also referrals from health visitors and social workers. We bring in guest speakers to the parents informing them on various health and education related topics as needs arise.
Strathfoyle Women's Activity Group Ltd's COVID-19 Support Services
No content
This organisation doesn't have any publicly available jobs, news or events.
More Information
Type of Organisation
VCSE