Stratagem
Carnegie Building
121 Donegall Road
Belfast
BT12 5JL
United Kingdom
Contact Details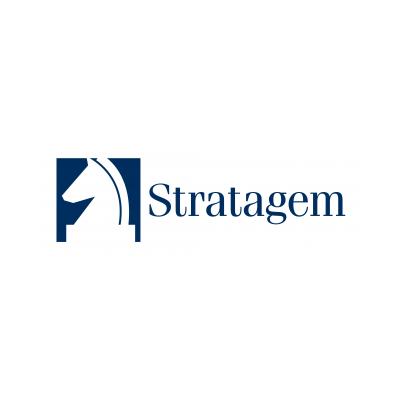 Stratagem is a leading Public Affairs Consultancy based in Belfast.
About Us
Combining experience with new ideas, we are Northern Ireland's leading public affairs consultancy.
Established in 1998, as the new  Assembly took shape, Stratagem understands politics, politicians and public policy.
We connect you with politics and get results.
Our expertise and experience, across a range of sectors, makes us Northern Ireland's leading government relations and public affairs consultancy.
Our values are reflected across the business - from how we work as a team through to our pro-bono work, board memberships, charitable giving and partnerships.  
We are members of the Association of Professional Political Consultants.
We have the insight, resources and reputation to help you secure the change you need.
Services
Stratagem will help you navigate the complexities of politics, policy and public affairs, creating powerful networks of influence that will get your message heard where and when it matters.
Political Intelligence
Understanding the political landscape is key to influencing government. Close monitoring and engagement provides us with the intelligence to inform your strategy.
Strategic Advice
Achieving your objective requires a well-defined strategy. You tell us what you want to achieve and we will work with you to deliver it.
Stakeholder Engagement
Identifying and engaging with the right people at the right time is what we do. Our cross-sectoral knowledge will  help you make the connections that matter.
Media Management
Knowing how to get your story across in the media is key to building support. Our relationships and experience in media management will elevate your message.
Campaigns
Developing and implementing an effective campaign will make sure your message is heard. Our unrivalled experience in campaigning has secured results in Northern Ireland and beyond.
Policy Development
Presenting clear and compelling evidence is essential for policy development. We can help consolidate evidence and develop robust policy positions, goals and strategies to take your organisation forward.
Public Relations
Influencing decision making relies on the strength of your reputation. Based on your expertise, we will help build your profile as a leading voice in your sector.
Training
Training and capacity building helps individuals and organisations be the best they can be. Alongside our partners, we offer a range of different training opportunities according to your organisation's needs.
Products
Stratagem continues to develop a suite of innovative products to enhance and complement our range of services.  Our goal? To help you.  
MLA Research Panel
Our MLA Research Panel enables you to find out what MLAs really think. This will help you measure political perceptions, allowing you to inform your public affairs strategy.
iCampaigner
An innovative way to mobilise grassroots membership to engage with your elected representatives on the issues that matter to you. The iCampaigner is an online campaigning tool which has helped organisations get their issues on the political agenda.
Monitoring
Keeping up with political developments and Assembly business is vital to any organisation aiming to influence government policy, but it can be overwhelming. We will be your eyes and ears, alerting you to potential threats and opportunities.
Election Toolkit
Are you equipped to maximise the opportunities that elections present? How confident are you that your priorities will translate into government policy? Our toolkit offers support and advice to increase your impact in this critical period.
More Information
Type of Organisation
Business
Team
Clare Forker
Clare Forker