The Salvation Army
101 newington Causeway
Elephant and Castle
London
SE1 6BN
United Kingdom
Contact Details
Human Resources Recruitment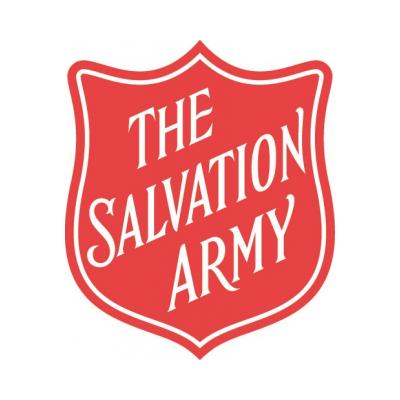 The Salvation Army is a worldwide evangelical Christian Church and human service agency. Its message is based on the Bible; its motivation is the love of God as revealed in Jesus Christ.
The Salvation Army is a worldwide Christian church and registered charity, working in 127 countries (as at 2016), and it offers unconditional friendship and very practical help to people of all ages, backgrounds and needs.
Founded in East London by William and Catherine Booth in 1865, The Salvation Army has a long history of working with people who are vulnerable and marginalised. We passionately believe that no one is beyond hope, however great their problems. Anyone can find themselves facing grief and despair. In The Salvation Army we don't judge or condemn. We just help. In the UK and Republic of Ireland there are more than 800 Salvation Army social service centres and community churches (corps).
Salvation Army churches are places of worship where Sunday meetings are held, as well as practical expressions of our Christian faith during the week, when our doors are open to offer programmes and activities for the whole community. These vary by church but could include youth activities, parent-and-toddler groups, drop-in centres, luncheon clubs, advice clinics and lots more. Our members will also offer emergency assistance such as groceries and clothing for individuals and families in need.
Our social services work includes more than 70 Lifehouse support and accommodation centres for men, women and families who are homeless and rough sleeping; day-care centres and care homes for older people; and support for victims of human trafficking. Every working day on average, we reunite 10 people with their families through our Family Tracing Service. The Salvation Army also supports the work of the emergency services by providing refreshments, shelter and befriending at major incidents.
The work of The Salvation Army is funded through donations from its members, the general public and, where appropriate, local authority and government grants. People can get involved with The Salvation Army in all sorts of ways, through volunteering with fundraising initiatives, attending church services and helping with local activities. Worldwide there are more than 1.6 million members. In the UK and Republic of Ireland, The Salvation Army has approximately:
· 50,000 members (adult, junior and adherent members)
· 4,000 employees
· 1,500 Salvation Army officers (full-time ministers)
No content
This organisation doesn't have any publicly available jobs, news or events.
More Information
Type of Organisation
VCSE
Team
HR Recruitment
Louise Rohan