Rural Support
The Estate Building
Loughry College
Cookstown
BT80 9AA
United Kingdom
Contact Details
Veronica Morris (Chief Executive)
Opening Hours
The Rural Support office is open 9am-5pm, Monday to Friday.
The Rural Support helpline is open 9am-9pm, Monday to Friday.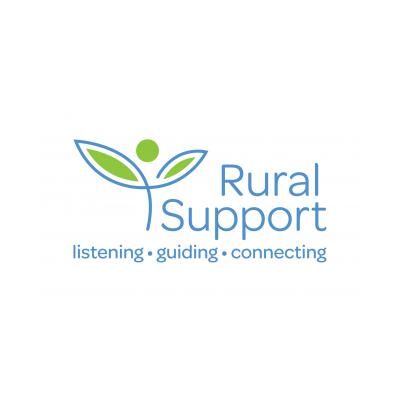 Everyone's circumstances are different. Rural Support helps many farmers and rural dwellers across Northern Ireland. From financial pressures, physical and mental health concerns, family circumstances to paperwork, Rural Support can help.
The Rural Support helpline provides a support and development service for farmers and farm families across Northern Ireland. Callers to the helpline are from all ages and backgrounds and come from every part of Northern Ireland.
Our volunteers and mentors understand the challenges facing the farming community.  Changing family circumstances from bereavement, retirement and difficult relationships, as well as isolation and loneliness, can cause worry, depression and stress. Having someone outside the family can help guide you.  
Confidential Support
We will listen to your concerns and work with you to find the best way ahead.  Support is available through the confidential Rural Support helpline.  Face to face meetings provide dedicated support, give guidance during times of need and tackle rural stress.
Farm Business Support
Farming while rewarding can sometimes be stressful; having outside assistance can help.  Our Farm Business Support helps rural families and dwellers tackle farm business issues such as finance, debt or paperwork.  We understand business decisions for the future can be difficult.  We can help you look at realistic business options.  Rural Support's one on one business mentors provide experienced independent support.  Our dedicated resilience and succession workshops across Northern Ireland also provide valuable farm business guidance.
Social Farming Support
Social Farming is an innovative use of agriculture to promote therapy, rehabilitation, social inclusion, education and social services in rural areas.  Social Farming enables people in need of support to engage in meaningful farm-based activities under the supervision of the farmer.
All calls are confidential. The helpline is available 9am-9pm, Monday to Friday (voicemail and support options available at all other times). The helpline number is 0800 138 1678 (Freephone from all UK landlines & mobiles).
More Information
Type of Organisation
VCSE
Company Number
NI42579
NI Charity Number
NI102591
Team
Rural Support
Victoria Ross