Orchardville
144 - 152 Ravenhill Road
Belfast
BT6 8ED
United Kingdom
Contact Details
Opening Hours
Monday - Friday 9am - 4.30pm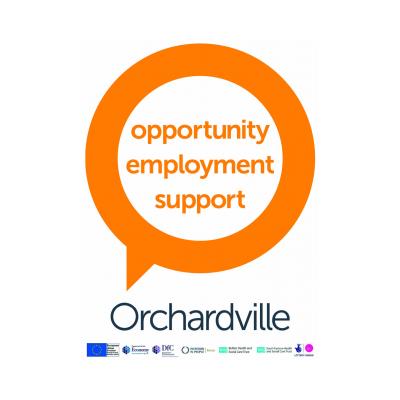 Orchardville has supported over 250 people with a learning disability in Belfast in employment each year, and as we continue to grow, we have been able to extend our services to the areas of North Down / Bangor and Lisburn.
Watch our short video to find out more about us.
Mission
Orchardville is committed to be the leading provider of opportunities to EQUIP people with a Learning Disability or Autism to achieve their individual ambitions.
Vision
To achieve an inclusive society where equal opportunities are enjoyed by everyone.
Aim
We aim to deliver our mission by living and upholding our values of EQUIP:
Empowerment - Orchardville, Families, Employers and Funders work together to enable all users to achieve goals and aspirations.
Quality - Through creativity and innovation we are committed to providing excellent services to meet the changing needs of all users.
USER - We place the Service User at the centre of everything we do.
Integrity - We place high value on the reliable and honest way we conduct our business and will ensure everyone is treated equally and respectfully.
Passion - At the heart of our team we are passionate to energise, engage and inspire everyone.
We provide services in the following areas:
Orchardville Head Office, Belfast 028 9073 2326
Orchardville Business Centre, Belfast, 028 9073 2326
Orchardville Training, Lisburn, 028 9267 7622
Orchardville Training, Bangor, 028 9147 7025
Gifts That Give, Bangor 028 9145 0367
Orchard Cafe, Belfast 028 9045 6296
Orchardville c/o Coca Cola, Lisburn
More Information
Type of Organisation
VCSE