Omagh Independent Advice Services
Omagh Independent Advice Services
Omagh Community House
2 Drumragh Avenue
Omagh
BT78 1DP
United Kingdom
Contact Details
Michael Roddy
Opening Hours
The centre can be accessed by telephone, drop-in, appointment, or home-visit. Staff are also available for talks and information sessions.
 The centre is open to the public Monday-Friday 9:00am-1:00pm and 2:00pm-5:00pm. Drop-in Sessions operate Tuesday and Thursday between 10am-12pm and 2pm – 4pm.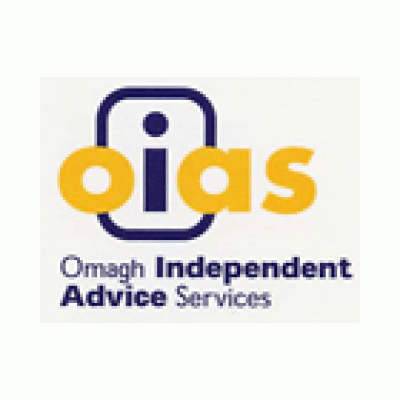 Omagh Independent Advice Services is a charitable organisation and was established in 1995. We provide a free, confidential, independent, advice and representational service to the people of the Omagh district . We deal with issues such as Social Security
Omagh Independent Advice Services's Services
No content yet
This organisation doesn't have any publicly available jobs, services, news or events.
More Information
Type of Organisation
VCSE