GLOW
City Life Centre
143 Northumberland Street
Belfast
BT13 2JF
United Kingdom
Contact Details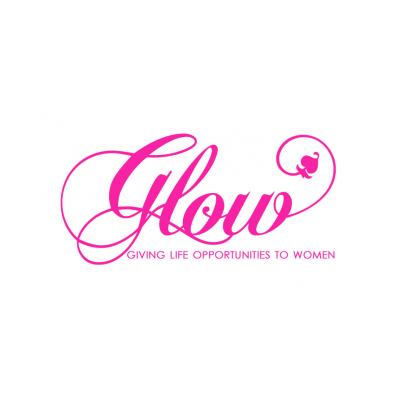 GLOW delivers personal development and mentoring to women and teenage girls within North & West Belfast empowering them to live purpose filled lives.
GLOW stands for "Giving Life Opportunities to Women" and operates within the Lower Shankill Area of Belfast. The purpose of our organization is to equip women & teenage age girls with the necessary tools to discover their worth and self esteem. The group offers personal development programmes within North & West Belfast the programmes facilitate positive mental health, physical well-being, positive relationships, life skills, and mentoring. 
We currently have 2 main programmes: 
The Real Me is a personal development programme for women aged 18+, to equip them with life skills that will enable them to make positive life changes and begin living a life of purpose. No matter what background, all women face issues at some point such as stress, anxiety, depression, a sense of hopelessness and a lack of identity. The Real Me programme uses Life Coaching and Cognitive Behavioural Therapy (CBT) tools & techniques that will empower women to think more clearly & positively, leading to goal setting and action plans. This programme is delivered within a safe & comfortable environment, allowing each participant to share, experience, encourage & take action to build their confidence & self-esteem.
LILY - Love Inspire LiveYourfuture for girls aged secondary school. There are so many issues young girls are facing in this world and in our community as they are trying to discover who they are and where they fit in. Our young girls are facing issues such as low self-esteem and confidence, peer pressure & bullying, education, family breakdowns, abuse, body issues… the list could go on. These issues are leading to a rise in statistics for depression & self-harm within young girls. It's building a generation of mental health problems and long term negative beliefs. The LILY programme is a preventative and early intervention programme in order to address the issues, educate the young girls and enable them to have good mental health and wellbeing in order for them to become well adjusted adults and leaders in the future. We believe every girl was created for a purpose. That she has Value, Worth & Potential. We believe if we equip this generation with self-esteem & belief they can go onto influence their community, make great changes and leave a lasting legacy.
GLOW's COVID-19 Support Services
No content
This organisation doesn't have any publicly available jobs, news or events.
More Information
Type of Organisation
VCSE