Fermanagh Community Transport
Fermanagh Community Transport
42 Enniskillen Business Centre
Lackaghboy Industrial Estate
Enniskillen
BT74 4RL
United Kingdom
Contact Details
Opening Hours
Dial a lift services available Monday to Friday from 8am to 6pm 
Disablity Action Transport Service from Monday to Friday from 8am - 8pm and Sat/Sun from 9am - 5pm
Group Hire Transport Service available at any time to suit group
office hours - Monday to Friday from 9am - 6pm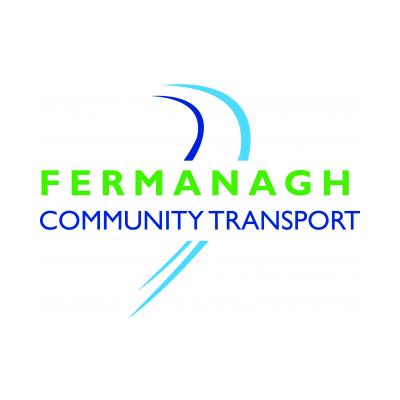 Mission Statement:
To ensure that people in Fermanagh have access to places and services in a sustainable way and in response to local needs, to manage an efficient, effective and affordable community transport service in Co. Fermanagh
Who is Fermanagh Community Transport? 
Fermanagh Community Transport is the result of a merger between FAST Rural Transport and Rural Lift for South West Fermanagh. Both these organisations have been operating successful CT services through Fermanagh since 1999. It is through the hard work and commitment of the Board, Staff and Volunteers of these organisations that services are so accessible and available to all areas of Fermanagh.
Services that are available for members include
-      The Dial a Lift service which is currently fully funded through the Rural Transport Fund This is a door-to-door service for those who live in rural areas and are isolated due to lack of transport. We provide this service using a mixture of services including 12 minibuses and volunteer car drivers. FCT has access to the most up to date and accessible vehicles on the market for the benefit of our members.
- Fermanagh Community Transport also provides a successful group hire scheme and at present have more than 200 groups as members. All 12 of our accessible minibuses are available for community and voluntary groups to hire at an affordable rate therefore making services and activities more accessible. Groups can hire our vehicles either with a FCT driver or on hire without driver. Please note that all drivers must hold a valid Midas certificate and be registered with FCT.
 - Disability Action Transport Service. This services is provided by FCT on behalf of Disability Action.
Voucher Scheme – FCT offer a £100 voucher to up to 25 community groups per quarter. This voucher can be used towards the cost of transport any evening or weekend. 
How to access Fermanagh Community Transport services:
In order to use Fermanagh Community Transport you will need to register as a member. Joining Fermanagh Community Transport is easy – just contact the office and our staff will be happy to talk you through the registration process. Membership to Fermanagh Community Transport is free for individuals and £20 per annum for groups.
Once you have signed up as a member, simply contact the office to book your transport giving as much notice as possible. We will do our very best to have a vehicle available for you.
How much does it cost to travel?
Members with valid Smart Passes can travel for free or half fare on Dial a Lift services through the Assisted Rural Travel Scheme (ARTS) pilOther services – for individuals and groups – are priced affordably.
Training:
Fermanagh Community Transport provides a range of approved and accredited transport training programmes to member groups and individuals, including;
Midas Driver Training
Passenger Assistant Training
Midas Car & MPV
Fire Evacuation
Other Services:
Current Volunteer Opportunities:
Fermanagh Community Transport has a rolling volunteer recruitment programme with a range of opportunities and positions within the organisation. We welcome all enquiries from individuals interested in becoming volunteers.
Volunteer positions currently open include;
Car Drivers ( full reimbursement of up to 50p per mile)
Minibus driver
Passenger Assistant
Fermanagh Community Transport's Content
More Information
Type of Organisation
VCSE
Team
Jason Donaghy
Sharon Maguire