Edgarstown Residents Association
Edgarstown Residents Association
18-19 Union Street
Portadown
BT62 4AD
United Kingdom
Contact Details
Nigel Duke
Opening Hours
9.00AM-10.00PM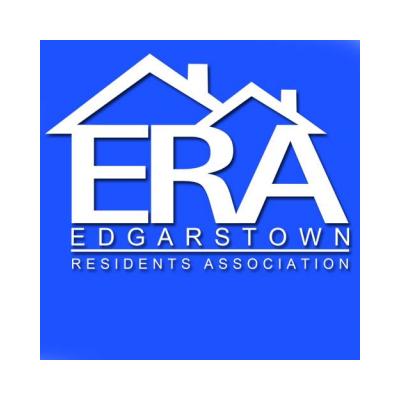 Edgarstown Residents Association was created to gives local community a platform on which to engage, participate and voice their ideas on shaping the community, ERA want to create and sustain a local community environment.
Edgarstown Cleaning Crew
Edgarstown Residents Association applied for funding to acquire some equipment to enable our volunteer cleaning to undertake a variety of jobs within the Edgarstown area, these include
·

        

Gardening

·

        

Weeding

·

        

Litter Picking

·

        

Power Washing

·

        

Painting

·

        

Window Cleaning

·

        

Repairing Fences

·

        

General Maintenance
This service improved significantly in November 2015 when Mr Barry Watters was employed for 30 hours per week through the Work-It programme, this enabled the Cleaning Crew to undertake more work in the area.
THE SMILE PROJECT
The SMILE (Supporting Marginalised Individuals Living in Edgarstown) Project was a Work Placement for the SMILE Project Co-ordinator Phyllis Abraham as part of her second year BHs Degree in Community Development, this was a pilot scheme that enabled Phyllis to recruit 10 clients to go through the SMILE Project.
The main components of the SMILE Project were home visits to help build relationships to the point whereby the marginalised and vulnerable clients would get to the place where they would feel comfortable enough to leave their homes and come and take part in group work sessions one morning per week in Edgarstown Community Base.
These group work sessions would incorporate coffee mornings, arts and crafts, having guest speakers deliver relevant information sessions and a series of outings including trips to Sloan House, Dan Winters Cottage and Brownlow House alongside a trip to the Lord Mayors Parlour in the Civic Centre in Craigavon.
Another element of the SMILE Project included telephone reminders for health related appointments such as doctors, dentists, chiropodists, hospital appointments and also the collection of prescriptions on request as well, this project has received
massive endorsements from all across Portadown and further afield with the highlight of this project being a visit from the First Minister of Northern Ireland Mrs Arlene Foster to Edgarstown Community Base to see firsthand just how invaluable this SMILE Project is to its client base.
This project has seen its co-ordinator grow from strength to strength and given her the self belief and confidence to move into her final year of her BHs Degree in Community Development knowing that her community development practice can make a real difference.
Portadown Community-Based Detached Team
On the 20th June 2016 Mr Nigel Duke became the Full Time Youth Co-ordinator for Portadown Community-Based Detached Team. This post entailed Nigel recruiting young people from the six Protestant communities in the town and delivering a detached youth work project across Portadown, another element of this project is working with local schools in a supportive capacity with
·

        

Millington Primary School

·

        

Hart Memorial Primary School

·

        

Edenderry Primary School

·

        

Clounagh Junior High School

·

        

Killicomaine Junior High School

·

        

Craigavon Senior High School
Edgarstown Residents Association's COVID-19 Support Services
No content
This organisation doesn't have any publicly available jobs, news or events.
More Information
Type of Organisation
VCSE