Drink Wise Age Well NI
76C Market Street
Omagh
BT79 0AA
United Kingdom
Contact Details
Opening Hours
Monday - Thursday = 9am - 5pm 
Friday = 9am - 3.30pm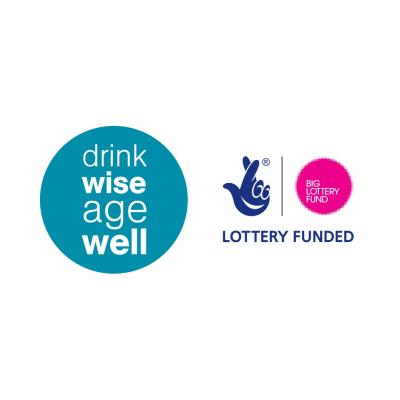 Many people Over 50 drink safely, but an increasing number are experiencing alcohol-related harm. We aim to prevent the effects caused by harmful drinking
There may be times where we face stressful life transitions, such as retirement, or the loss of a loved one. We may struggle to cope, leaving us at risk of using alcohol.
It can be difficult to recognise the signs of harmful drinking for those who come into contact with the over 50s.
Existing attitudes and beliefs about ageing and alcohol may prevent the over 50s getting the right type of advice and support.
Drink Wise, Age Well offers different solutions aimed at the whole community.
Direct Engagement and Support
Alcohol can quickly go from being an enjoyable aspect of our lives to one which has a negative effect.
We offer individually tailored advice and support - either in your own home or in a community setting. We can connect you to others with similar life experiences. We can also offer support for family members
Resilience
As we age, we all face life transitions and events, such as retirement, losing a loved one or children leaving home. These can be challenging and stressful times and we may find ourselves struggling to cope.
•             disturbed sleep
•             anxiety
•             memory problems
•             injuries from falling
•             heart problems
•             various cancers
 Our community-led activities can strengthen your ability to deal with stressful events. They can build your confidence and connect you to a wide range of events and activities for adults over the age of 50.
Prevention  and campaigning
Drink Wise, Age Well works to improve understanding and increase awareness of alcohol and healthy ageing.
We will work alongside communities to offer tailored, age-appropriate workshops, campaigns, information and community events. We can also deliver age-sensitive alcohol brief intervention and screening sessions.
Training and Skills
We provide free training on recognising at older drinkers which will give people the s and confidence to intervene appropriately. Available in the workplace or in the community at a time to suit you.
Drink Wise Age Well NI's Content
More Information
Type of Organisation
VCSE