Camphill Community Holywood
Camphill Community Holywood
8 Shore Road
HOLYWOOD
BT18 9HX
United Kingdom
Contact Details
Andrea Diesel
Opening Hours
Camphill Holywood 
Organic
Bakery / Shop / Coffee Shop
Opening Hours
---
Shop: Mon – Sat 9am – 5:30pm
Coffee Shop: Mon – Sat 9am – 4:30pm
Member of the Association of Camphill Communities
VAT. Registration No. 690 6505 23.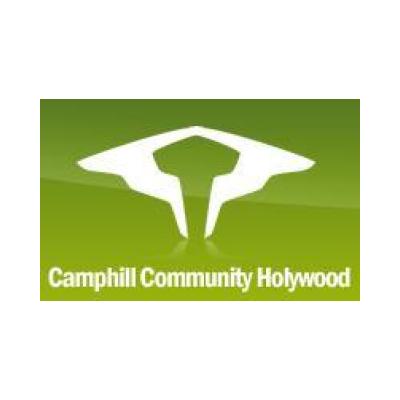 Camphill Holywood is a registered Not for Profit organisation, a town-based community comprising of a Residential Care Home and an organic café, bakery and food store based in the centre of Holywood where those with learning disabilities can work.
Camphill Communities
There are over 100 Camphill Communities in 23 countries around the world providing a unique approach to the care of adults and children with special needs. Camphill is the name given to the movement, founded in 1940 and inspired by the philosophy of Rudolf Steiner. Camphill Communities promote the practice of high quality care, support, education and work opportunities for all individuals. To this end the Camphill Communities function by providing an inclusive life-sharing community ethos where each individual can develop a secure sense of belonging within a supportive extended-family group setting.
Camphill Communities in Northern Ireland:
Glencraig (Seahill, nr Holywood) established in 1954
Mourne Grange (nr Kilkeel) established in 1971
Clanabogan (nr Omagh) established in 1984
Holywood established in 1997
Working alongside these four communities is the Camphill Communities Trust (NI), a registered charity established in 1953 and company limited by guarantee. The principal activity of the Trust is the holding of property and other assets for use by the communities in Northern Ireland in supporting people with learning disabilities. The Trust also offers support and advice to the communities in Northern Ireland.
Guiding Vision: "If a person works for another person, he must find in the other the purpose for his own labours: and if someone has to work for a whole community, he has to sense and to experience the value, the being and the meaning of it. This is only possible if the community is something other than a more or less defined sum of single people. Such a community must be permeated by a true spirit in which every one of its members participates. In such a community, each person should say: 'This community is right and I want it to be so.' The community must have a spiritual mission, and every individual should have the urge to help so that the mission may be fulfilled."  From: Anthroposophy and the Social Question by Rudolf Steiner
Camphill Holywood is a registered Not for Profit organisation, limited by guarantee. It is a town-based community comprising:
A Residential Care Home with accommodation for a total of four adults with special needs and volunteers (co-workers) who life-share, this means living and working together for the well-being of the house community as a whole
An organic café, bakery and food store based in the centre of Holywood, in which there is training and work experience for residents, people with special needs and co-workers
Camphill Holywood Mission Statement
To contribute to the creation of opportunities for people with moderate to mild learning disabilities, low care needs and unimpaired mobility, within the overall development of the Camphill Communities of Northern Ireland and throughout the UK and further afield.
To maintain a person centred approach with appropriate support, care and the provision of a social, therapeutic environment within the context of a Life Sharing community as practised by Camphill Communities worldwide.
To provide a supportive environment which will facilitate the attainment of a level of independence appropriate to each individual and within which they can work and socialise without fear or undue risk.
To provide work for, and with, volunteers and people with disabilities in a commercial setting.
Camphill Community Holywood's Services
No content yet
This organisation doesn't have any publicly available jobs, services, news or events.
More Information
Type of Organisation
VCSE