'What Next?' Programme transforming the lives of disabled youth
Autonomie recently held the What Next? Summer Activities Programme. Young people with disabilities took part in a range of activities including arts and crafts, cookery and music production as part of the two-week scheme.
Monday / 24 September 2018 2:24pm
The scheme part of the What Next? programme has been developed as a result of the growing need to provide a practical activities service to young people aged between 16-25 years old with moderate to profound physical disabilities and mild to moderate learning disabilities living in Belfast and surrounding areas.
Our research shows often these young people have no access to social and learning provision, especially during the summer months.
For many of these young people, this is the only community leisure provision they can access during the school holidays. 
The programme of activities includes music workshops, cookery lesson, team games, and much more. Young people also got trips out – including watch movies at the cinema, bowling and lunches out. 
This scheme aims to promote independence and positive mental health and to create a sense of belonging and achievement among the young people.
It enables the young people to make new friends, have new experiences, grow in confidence and acquire or develop social and life skills. The families benefit as they have some respite and some appreciate that it gives them time to enjoy with their other children.
Autonomie Services Manager, Lynne Morrison said: "We are delighted to offer this Summer Activities programme as part of the What Next? project for young people disabilities.
"These young people are often excluded from mainstream services due to their specific needs and have limited opportunities to engage in many activities so this scheme gives these young people a chance to feel part of a community and lead fuller more independent lives.
"The programme not only provides young people with the opportunity to mix with their peers and make new friendships, it offers life skills training and gives their parents/carers a break away from their responsibilities.
"To date we have received some great feedback which will help us when planning future programmes.
"I would also like to thank all of the staff and volunteers involved as everyone has gone over and above their duties to make this happen. A special mention of thanks to the Big Lottery Fund and Finaghy Youth and Resource Centre who kindly allowed the use of their premises."
Autonomie's What Next? Programme is supported by the Big Lottery Fund's 'Empowering Young People' Programme.
To learn more about Autonomie and the full range of programmes on offer for young people with disabilities please visit www.autonomie.org.uk
Last updated 2 years 10 months ago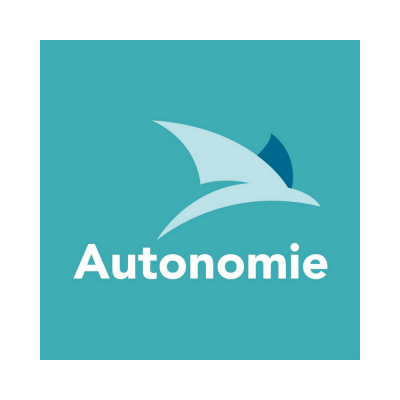 Autonomie
Lilac House
4 Sandhurst Road
BT7 1PW
United Kingdom