RNID launches bold new look as charity reverts to historic name
The Royal National Institute for Deaf People has unveiled its fresh new look in a bid to reach more deaf people and those with hearing loss and tinnitus.
Tuesday / 10 November 2020 9:55am
It comes just two weeks after the charity announced it was reverting to its old name of RNID after a decade as Action on Hearing Loss.
Research found that the old name was much-loved, preferred and better recognised.
The return to the household name, which dates back to 1911, is part of the charity's ambitious plans to reach more of the 1 in 5 people in Northern Ireland and across the rest of the UK who are deaf or have hearing loss.
The focus on the daily issues deaf people have faced during the COVID-19 pandemic, such as the barriers to communication caused by face coverings, has highlighted the need to be a strong brand, the charity has said.  
Extensive research with 6,000 people led to the charity's new strategy and brand purpose, which is that "Together, we will make life fully inclusive for deaf people and those with hearing loss or tinnitus." 
Claire Lavery, RNID's Northern Ireland Director, said: "Returning to RNID and redefining our purpose is an exciting and important step in our journey to make life more inclusive for deaf people and those with hearing loss and tinnitus.
"RNID continues to be a well-known and much-loved charity and I am proud that we have the confidence to make these changes which are crucial to our ambition to reach the 300,000 people in Northern Ireland with hearing loss.
"In 2020, face coverings and social distancing rules have presented new barriers to people with who are deaf or have hearing loss. RNID will be a stronger voice and invest in campaigning for change. We will connect people to the information and support they need in their local area, and we will continue to fund new treatments for hearing loss and tinnitus.  
 "Our new purpose, name and identity is about making it clearer who we are for and why we exist. Because now, more than ever, it's vital that people across society understand the challenges deaf people and those with hearing loss and tinnitus face."  
The charity's new visual identity was designed by the award-winning brand agency Someone, in collaboration with brand consultant Dan Dufour and the charity's in-house design team. It includes a new logo, fonts, colour palette, illustrations, tone of voice and photography from a recent photoshoot with models who are deaf or have hearing loss or tinnitus.
Cheryl Hughes, Head of Brand for the charity, said: "The new brand identity is focused on positivity and aims to show supporters that the charity is united, creative and want change. The logo incorporates a 'smiley D' to reinforce our positivity and to celebrate diversity.
"We might be over a century old, but it doesn't mean we're stuffy and formal, in fact quite the opposite," she added. "We want to show people that we are dynamic and responsive and inspire the belief that together we can create a fully inclusive society."
Last updated 6 months ago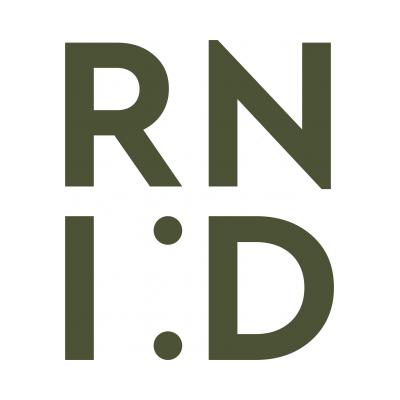 RNID
Harvester House
4-8 Adelaide Street
Belfast
BT2 8GA
United Kingdom