Pretty 'n' Pink announce expansion and the opening of a new Breast Cancer Information & Support Hub
After the success of the last number of years, Pretty 'n' Pink are thrilled to announce that we have expanded and have launched the first ever Pretty 'n' Pink Breast Cancer Charity Information & Support Hub!
Friday / 14 February 2020 11:57am
Pretty 'n' Pink remains Northern Ireland's only registered Breast Cancer Charity, and since 2006 we have been supporting men and women with breast cancer.  In 2019 alone we were able to support over 300 patients and their families with over £62,000 in funding used from the Pretty 'n' Pink Support Fund. We will continue to offer financial support through our Support Fund, therefore helping families who may be struggling with the financial difficulties that a cancer diagnosis can bring.  The fund helps in areas such as extra travel costs, utility bills, and purchase of post-surgery underwear.
We feel privileged to be able to continue to support and maintain personal relationships with breast cancer patients and their families, and we strive each day to enhance the support we provide.  The opening of the Hub is an important milestone for the charity as it enables us to expand our support services to reach more people, and to provide support services which we believe are imperative to the emotional, mental, and physical health needs of those patients we support.  Our extended programme of support services, which are available from now, includes Counselling, Support, and Complementary Therapies.
The Information & Support Hub, which is based at Unit 2, The Park Centre, Donegal Road, Belfast, will house the charity's main administrative office, as well as offering a new programme of support services for men and women affected by breast cancer as well as their families.
The new Hub is located in close proximity to local hospitals in Belfast, including the main Cancer Centre at Belfast City Hospital, and is also conveniently close to the M1 motorway providing ease of access to those patients living outside of Belfast.  The ample car parking available at The Park Centre is another great aspect of the Hub.
Counselling & Support:
When you or someone close to you is faced with a serious illness such as breast cancer it is normal to feel frightened and our feelings can overwhelm us.  People often find that it helps to talk about their problems with a counsellor, who is not directly involved in their situation and who can help them come to terms with their illness, while offering emotional support and coping mechanisms.
Complementary Therapies:
Complementary therapies can help treat both physical and emotional symptoms and may help manage conditions and side-effects of treatment.  Therapies can help settle emotions and anxiety and therefore increase your general sense of health and well-being.  All therapies are natural and non-toxic and may include:
Reiki

Indian Head Massage

Therapeutic Touch

Reflexology
Our counsellors and therapists are fully qualified and have had personal experience of breast cancer. 
Counselling and support will be tailored to meet individual needs.
For further information or to arrange an appointment call into the Pretty 'n' Pink Information & Support Hub at Unit 2, The Park Centre, Donegall Road, Belfast, BT12 6HN, or contact the team on 02890 347780 / 07702673236, email [email protected].
Last updated 3 years 7 months ago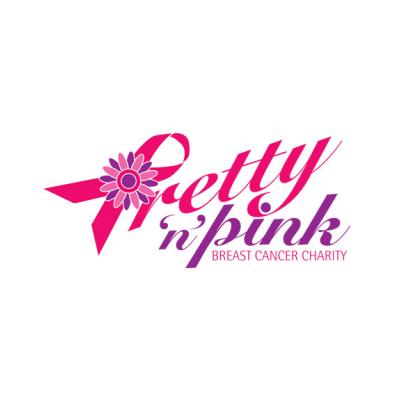 Pretty n Pink Breast Cancer Charity
Pretty n Pink, Breast Cancer Charity
Bryson House, 28 Bedford Street
Belfast
BT2 7FE
United Kingdom