Pop in & Power up
Eden Project Communities and Volunteer Now invite you to pop in and power up at the open shop, opposite Primark Ballymena Tower centre 18 – 24 October. Community minded workers and volunteers can pop in to receive a little thanks and an energy boost plus
Friday / 01 October 2021 4:28pm
Alongside Key workers and our amazing NHS workers, community spirited neighbours  and community groups, organisations and their staff and volunteers  have been a huge tower of strength in the fight against Covid
Mid and East Antrim Council have invited Eden Project Communities to take over their Pop Up shop in the Ballymena Tower centre and Monday 18 October through to 25 October it will become a one stop shop for these volunteers to pop in and power up.
Eden Project will be inviting community minded workers and volunteers to come in and receive a little energy boost.
Grainne McCloskey Northern Ireland manager for Eden Project Communities said "We want to do all we can to enable people to continue the community spirit we have experienced, it is the one good thing from this Pandemic. We hope people will pop in share their experience and power up with plenty of little ideas they can take away and try where they live.
There's drop in morning activity and  a range of bookable sessions to help people get networking. We will be taking all the safety precautions to help everyone feel comfortable being together.
On Wednesday afternoon, Tracey Robbins who represents Eden Project on the cross party commission for loneliness will share twelve years experience on neighbourly approaches to Loneliness.
Through the week there will be Crafternoon teas with plenty of cake, crafting and community conversations. The weekend is given over to family fun, when instead of money you can bring something to swap and enjoy a few green thinking activities and find out about The Big Lunch, Eden project Communities  flagship programme bringing people together.
The sessions are open to everyone and there is a full programme of activities that can be booked into either email

[email protected]

or visit the Facebook page The Big Lunch Northern Ireland
Please share and get the word out in your area.
Whats on
Monday 18 October 1pm - 5pm drop in and find out how Eden Project Communities can help you.
Tuesday 19 October to Friday 22nd
9:30 -12:00 drop in
A fun volunteering activity with Volunteer Now  that you can dip into, whilst networking and enjoying  tea & cake.
On Wednesday 20 October 3-4:30pm Tracey Robbins will speak on Neighbourly approaches to loneliness
Tracey is Head of UK delivery at Eden Project she has  12 years+ experience working on Loneliness in Community settings and previously led Joseph Rowntree Foundation's programme 'Neighbourhood approaches to loneliness', a place based action research programme and represents Eden Project Communities partnership on the cross political party Commission for loneliness.
Tracey will share her own experience and findings and encourages a conversation, empowering action. This event will be attended by the Mayor.
We welcome any expressions of interest, restricted numbers, please email [email protected]
Crafternoon Tea sessions- please book in advance email your session of choice name & number to [email protected]
Tues 2-4pm Glass art and re purposed Table decor

Thursday 2-4 & 6-8pm Glass art and re purposed Table decor

Friday 2-4 pm Decoupage and table decor ideas by Artist Norma Beggs
Plant the seed a weekend of community ideas
Saturday & Sunday during centre opening times
Bring a book, plant, seed or toy, something to swap and consider how we can be more sustainable in our communities.
Save the date, we hope to see you there!
Last updated 1 year 4 months ago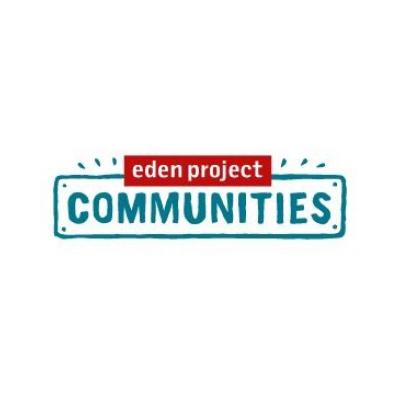 Eden Project Communities
Eden Project Communities
C/o The National Lottery Community Fund
Belfast
BT7 2JD
United Kingdom
National lottery