Playwork In A Youth Work Setting
Play is one of the most effective mechanisms for engaging with children and young people within youth settings. PlayBoard NI's Playwork in a Youth Work Setting training builds upon, and complements, current youth work training.
Friday / 11 August 2023 9:47am
This focused playwork training and accompanying resources will help youth workers better meet the play needs of the growing number of younger members attending youth settings. Participants will develop an enhanced understanding of playwork and play-based approaches with the aim of building an enriched play environment and improved play offer for the children and young people attending their youth setting.
Delivery
6 hours (1 training session, 1 play modelling session)
Delivered face-to-face or online to suit your needs
Facilitated by PlayBoard's experienced staff team, offering 1-1 support
Training is currently available August 2023 to March 2024 at a time that suits you.
Who is the course suitable for?
Training is suitable for full-time and part-time youth work employees and volunteers in the statutory and voluntary sector in Northern Ireland and the Republic of Ireland.
Cost
Training costs vary depending on location – get in touch to discuss your needs.
Get in touch
Contact Maeve McLaughlin – T: 028 9080 3380 or E: [email protected]
Last updated 1 month 2 weeks ago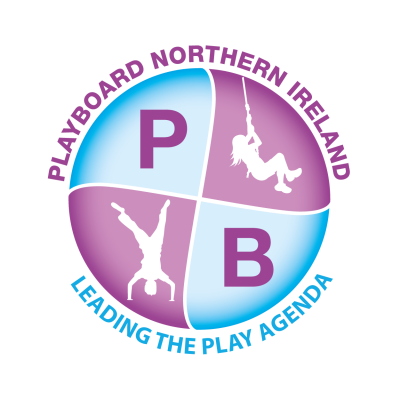 PlayBoard NI
7 Crescent Gardens
Belfast
BT7 1NS
United Kingdom