Newly renovated pottery opens creating jobs and opportunities for people with learning difficulties in Crawfordsburn
A new art centre and cafe has opened in Crawfordsburn that will secure jobs and opportunities for people with learning difficulties.
Wednesday / 02 May 2018 9:43am
Loaf Pottery - run by social enterprise NOW Group - will hold art classes, offer space to community groups and operate a cafe.
Five new jobs have been created in the Pottery, with two of these roles going to people with learning difficulties. The pottery will see artists work alongside people with disabilities to develop skills that will increase their employability; local artists will also be able to use the space to promote their products and support economic development in the coastal area.
Loaf Pottery is located on Main Street in Crawfordsburn on the site of the former Pinewood Pottery. NOW Group secured funding from Ards and North Down Borough Council, Ulster Garden Villages, the Coastal Communities Fund and George Best Belfast City Airport to renovate the space after being contacted by local residents who were keen to see the pottery restored and open to the community again.
NOW is an award winning social enterprise that supports people with learning difficulties and autism into employment; the organisation has been operating in Belfast for eighteen years and in recent years has expanded its service across Northern Ireland, working in 6 council areas with a view to cover the whole province in the near future.
Speaking at the opening of the Pottery, CEO of NOW Group Maeve Monaghan said, "The Pottery has been in the pipeline for a number of years and it would have been easy to let it pass but the passion and determination of the local residents have supported NOW to make this happen. Using a model that has worked for us elsewhere we have taken a disused building and created a vibrant, safe space for our participants to engage with their community and develop new skills and experiences. This is our first focus on the arts and we think we've hit on the perfect location as the area begins to invest in its tourism and arts sector.
"At NOW we are committed to seeing people with learning difficulties, disabilities and health conditions feel included in their community. Using the model of safe spaces Loaf Pottery will facilitate and support people with barriers to learning from the local communities and also introduce people from urban areas into the coastal area. Our cafe will be a welcoming space for the public to come and see what is going on in the Pottery.
"Three years ago we breathed new life into a burnt out bar in West Belfast by converting it into a thriving social enterprise cafe and we're delighted to have the opportunity to take on another 'vacant to vibrant' project that will have a positive impact on the local community. We are very grateful to the funders who have supported our vision and provided the means for us to carry out this renovation – the Ards and North Down Borough Council, Ulster Garden Villages, the Coastal Communities Fund and George Best Belfast City Airport. I would also like to thank the local residents including Robin Masefield who kept the project at the forefront of NOW's mind."
Mayor of Ards and North Down, Councillor Robert Adair, is delighted that Loaf Pottery is opening in Crawfordsburn, "It is great to see investment in the village especially when it provides such an opportunity for people with disabilities. Loaf Pottery will enable them to explore their artistic side, hone their skills, giving them tools to become that bit more independent, in a safe and social setting. I wish all those involved much success in this new venture."
The Chairman of Ulster Garden Villages Dr Tony Hopkins CBE said: "Individuals with learning difficulties may face long-term disadvantage including social isolation and lack of access to employment. The NOW Group's latest venture will build the skills and confidence needed to make independent decisions. So many of us take this for granted and it was a pleasure to be able to provide early funding toward the new Loaf Pottery art centre and café."
In its opening weeks Loaf Pottery will be hosting private art classes and the cafe will open to the public on Monday 21st May. For further information visit www.loafcatering.com or follow NOW Group and Loaf Catering on social media.
Last updated 5 years 7 months ago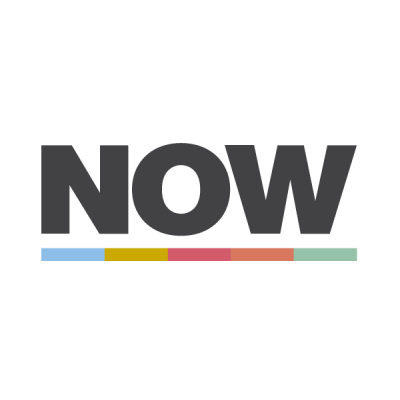 NOW Group
15-17 Grosvenor Road
Belfast
BT12 4GN
United Kingdom