NEW Training Schedule!
Volunteer Now Enterprises Ltd is pleased to launch our new training calendar today.
Tuesday / 01 March 2022 3:08pm
Most of our sessions are now arranged into different series' including the popular Leadership Series and Diversity Series.  We also have 3 new series of courses: Building Foundations, Vision & Values and Inclusion.  See below for full details of each series.
To celebrate the launch of our new training calendar, we have an offer available for all participants booking onto our new Building Foundations Series of courses in April:
Book a place on all

four

Building Foundations courses in April and get a

FREE

place on any volunteer management course of your choice later in the year – Saving up to £35!
To view our new training calendar and book your places, please go to https://www.volunteernow.co.uk/training/courses-scheduled/.
We have more offers throughout the year so keep an eye on our website and social media channels!
Website:  https://www.volunteernow.co.uk/
Instagram:  https://www.instagram.com/volunteernowenterprises/
Twitter:  https://twitter.com/VNEnterprise
Facebook:  https://www.facebook.com/VolunteerNow/
Building Foundations Series:  Building the foundations of good volunteer management
The New Environment: Recruit, Retain, Reward Volunteers
The New Environment: Volunteer Induction
The New Environment: Support & Supervision of Volunteers
The New Environment: Volunteers & the Law
Diversity Series:
Diversity Session 1:  Decide & Involve
Diversity Session 2:  Variety & Education
Diversity Session 3:  Research & Strategy
Diversity Session 4:  Invest Together Yearly
Leadership Series:  Strengthening and building on your leadership skills
Thinking of Myself as a Leader
Leadership & Why it Matters
Leadership & Working with Teams
Leadership & Dealing with Conflict
Vision & Values Series:  Building the vision and values of your volunteer programme
Volunteer Policy: Your Starting or Review Point!
Volunteer Strategy
Assessing Risk
Volunteer Role Development
Inclusion Series:
Inclusion Session 1:  Image & Nurture
Inclusion Session 2:  Communication & Leadership
Inclusion Session 3:  Understanding & Structures
Inclusion Session 4:  Innovation, Objectives & Needs
The free course must be a volunteer management course and is NOT available for any safeguarding courses.  The free course must be one in the current training calendar and taken before March 2023.  To avail of this offer, just book on all four Foundation courses in April 2022 via our website then email [email protected] with your choice of FREE volunteer management course.
Last updated 1 year ago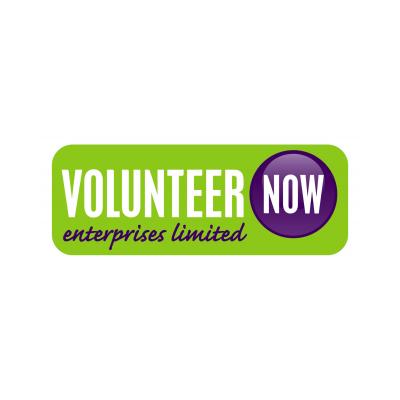 Volunteer Now Enterprises Ltd
The Skainos Centre
239 Newtownards Road
BELFAST
BT4 1AF
United Kingdom