NEW Managing & Motivating Volunteers On Demand Course
To celebrate the end of Volunteers' Week 2021 and in time for Thank You Day, Volunteer Now Enterprises Ltd has some exciting news as we continue to embrace the new environment of volunteers.
Monday / 21 June 2021 9:35am
We bring you another new online method of building your volunteer management skills.
We are delighted to announce the release of our new online training course, Managing & Motivating Volunteers.  This is a new addition to our online Volunteer Management Training offer, following the launch of Attracting & Selecting Volunteers in January.  We have also brought all our On Demand Courses together on one page so you can see all we have to offer here.
During the last difficult year, we have been tirelessly working to improve our product offering and service, and we believe this course will help you enjoy your experience with online training even more.
So what is it all about? This unique training will support you and your organisation to follow innovative, creative, and good practice ideas when planning how best to manage and offer that continued motivation to your volunteers, it will help your organisation to meet your mission, vision, aims and objectives for your volunteer involvement, programme, and projects.
With visuals, innovative features, and practical exercises to enable in-depth learning, this course will offer personal development in a flexible way, whenever and on whatever device.
The course offers a comprehensive overview of good practice and is tremendous value for money at £45+VAT per person, with a certificate on completion. It is not time-consuming – an average 4 hours of learning. It is user-friendly and is suitable for those organisations, volunteer managers, co-ordinators or anyone who manages and involves volunteers on a regular basis.
Organisations continue to look for flexibility and affordability when it comes to Volunteer Management training, and we are positive that we continue to produce just that.
Our thanks go to the Department for Communities for financially supporting our organisation in the development of this forward thinking, innovative and user-friendly training course.
Enjoy you learning! In our own small way Volunteer Now and Volunteer Now Enterprises Ltd want to play our part in connecting, building, and changing volunteering now and into the future.
Register for your place here.
Last updated 1 month 1 week ago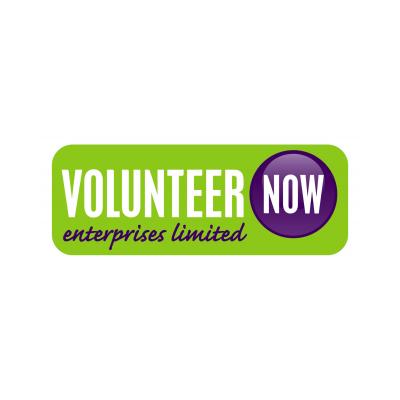 Volunteer Now Enterprises Ltd
The Skainos Centre
239 Newtownards Road
BELFAST
BT4 1AF
United Kingdom