MONTH OF COMMUNITY
Take part in The Big Lunch 2021 with neighbourly acts of friendship this June as The Big Lunch becomes part of a month of community. To help you get started we have 50 vouchers to give away.
Tuesday / 25 May 2021 2:38pm
Make a big date to celebrate and give thanks to our neighbours and communities

Funded by National Lottery, The Big Lunch is an idea from Eden project, bringing people together in community and this year it is supported by Iceland Food Warehouse.  
There are more reasons than ever to take part as The Big Lunch kicks of a #MonthofCommunity.  Starting with Volunteers week at the start of June and running through to Thank You Day on 4 July, you can join in and recognise volunteers and key workers who make your community a better place to live and you can do your bit by reaching out to reconnect with neighbours too.
However small your action, please register and know that you are helping strengthen community spirit.
Join in with neighbourly acts of friendship. Taking part can be a simple act of friendship with a few folk rather than a full blown street party this year! Keep within the Covid-19 rules and get in touch if you need advice.
Helping hand
Everyone who registers their intentions to take part in #TheBigLunch this summer will be entered into a draw to win one of 50 £25 vouchers which you can use to support your activity.
An ice cream van will visit one lucky group

Jane McClenaghan of Vital Nutrition will arrange a follow up healthy food day with a group on a day of your choice before end of 2021, all you have to do is register and plan to do something
Taking part can be as simple as using your lunch time for neighbourly acts of friendship in your community and you do not need to be part of a group or organisation to apply.
People who are successful will be contacted on 3 June and sent their voucher by email that day.
Stickers, bunting and t shirts are available whilst stock last. www.thebiglunch.com
Month of Community
What is it?
The Month of Community is about creating a focal point in the year to bring people together to reconnect, celebrate what's local and help bolster the recovery effort with something that touches everyone.  It's an opportunity to bring our neighbourhoods closer and shine a light on the amazing communities we live in and to give community spirit a boost as we head into summer.
Despite the difficult times for every one of us during the COVID-19 pandemic, many people feel that there have been some positive things to come out of this time.  Spending more time at home and being more present in our communities has brought with it a heartening wave of community action, seeing neighbours talking and supporting one another far more than ever before.
So good causes across the UK have teamed up to celebrate summer 2021 with a #MonthOfCommunity.  Join in when it works for you and your community, whether that's to say cheers to volunteers, connect with your neighbours, support a cause you care about or simply to say thank you.
Events include:
Join in with your community www.thebiglunch.com
Last updated 4 months 4 weeks ago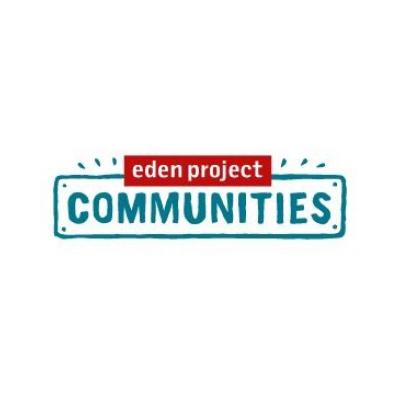 Eden Project Communities
Eden Project Communities
C/o Big Lottery Fund
Belfast
BT7 2JD
United Kingdom
National Lottery Community Fund