Look after your Work Pals on International Men's Day
Action Cancer, Northern Ireland's leading, local cancer charity has teamed up with WorkPal, a Belfast headquartered software company which develops and implements workforce management software into businesses, to encourage men to look out for each other.
Monday / 15 November 2021 7:16pm
This year, International Men's Day is held on Friday 19th November 2021 and the themes for the Day include making a positive difference to the wellbeing and lives of men; promoting a positive conversation about men and raising awareness of charities supporting men's wellbeing.
Research shows there has been an increase in men displaying mental health issues as a result of the pandemic. As we approach the winter season, with the onset of shorter days and darker nights, it is imperative that men keep a check on their own and their colleagues' mental health and physical wellbeing. Look out for your work pals and encourage them to take positive action.
In Northern Ireland, 14 men are diagnosed with cancer every day. Men are likely to sit on their symptoms for up to two years, before contacting their GP. They are often diagnosed at a later stage than women and subsequently more likely to die from cancer than women.
Around 2/3 of men in the UK are overweight, which increases the risk of getting cancer. Other risk factors include smoking, alcohol, UV exposure, inactivity and a sedentary lifestyle. Circa 4 in 10 cancers could be prevented by following a healthy lifestyle and Action Cancer seeks to educate and empower men to make better life choices.
To this end, Action Cancer has developed a Health Toolkit, a resource which outlines cancer prevention and support services it has on offer to men, as well as how to access cancer information on signs and symptoms, and online self-care tools to improve mental wellbeing.
Take the Work Pal Pledge and volunteer to become a health champion in your workplace, using this toolkit to support your colleagues and point them in the right direction to gain support. Action Cancer will help you with this by providing you, as a health champion, free training on our services, to equip you with the information and skills needed to support your work pals.       
Action Cancer Ambassador and Ulster Rugby Star, John Cooney, said: "2021 has been a very challenging year for everyone. As someone who has faced my own struggles getting to the top of my game in the rugby field, I am aware of the importance of the need to maintain a positive mindset. It's good to talk and check in with your work pals, which in my case is my team mates. I'm a big believer in the benefits that sport and fitness can bring to everyone's life and I welcome Action Cancer's latest initiative in developing a health toolkit, an invaluable resource to support men."
Ian Megahey, Sales Director at WorkPal, added: "As a growing employer in Northern Ireland, we employ over 30 men across the business. We need to be cognisant of the working environment and put in place resources to ensure our workforce is a happy and productive one. Health and wellbeing are an integral part of our value system. The toolkit is an effective way of signposting men to services available through Action Cancer. These include health checks, cancer awareness and keeping well while working from home sessions. There are also support measures available to men affected by a cancer diagnosis such as counselling, complementary therapy and life coaching.
"The majority of our WorkPal customers are male who are on the road for most of their working week often by themselves. Through the Work Pal Pledge campaign, we hope to encourage our customers to nominate a men's health champion within the workplace and create a safe space for men to speak out about any issues they may be having, but also to direct them to the services that Action Cancer provide."
To sign up to the Work Pal Pledge and avail of this free Health Toolkit, email Mark Jones at [email protected]
For further information on Action Cancer's services visit www.actioncancer.org
Last updated 1 year 2 months ago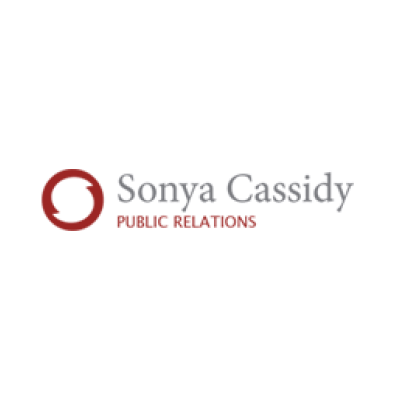 Sonya Cassidy PR
Hopkins Glen
49 Ballynarrig Road
Co Londonderry
BT49 9NG
United Kingdom