Loaf Pottery launch ceramics line
Social enterprise Loaf Pottery has launched a line of ceramic mugs just in time for Christmas.
Friday / 16 November 2018 1:53pm
Loaf Pottery has launched a ceramic mug collection which is available in 4 colours - Buttercup, Blush, Sage and Sky - mugs are priced at £12 each or £44 for a set of 4. There is also a special gift set available which includes a pot of delicious Refuge Hot Chocolate. Bought individually or part of a set, these unique mugs would make the perfect stocking filler this Christmas.
Loaf Pottery is a new social enterprise business located in the heart of Crawfordsburn, Co. Down. All pottery is handcrafted by in house potter Joshua Lyness and has been crafted with care on the potter's wheel, before being hand glazed and fired on the kiln. Loaf Pottery believe pots should be like twins, they may look similar but each has it's own unique character. These subtle differences are shown by the throwing rings on the outside of the pot which mark where the potters' hands have been as he was working on the wheel. From ball of clay, to finished pot, he lovingly designs, sculpts, and refines each pot over 27 times to get each one just right.
All profits from Loaf Pottery go back into the work of NOW Group, an award-winning social enterprise that supports people with learning difficulties and autism into jobs with a future. They offer participants the opportunity to work along with the potter to explore their creativity and develop new skills while helping them to create the pots. Participants also work in Loaf Pottery's café, learning customer service skills, gaining catering experience and building confidence for future employment.
You can buy mugs online here or from the following stockists:
Loaf Pottery and Coffee Shop, 24 Main Street, Crawfordsburn, BT19 1JE
The Bobbin, Belfast City Hall, Donegall Square, Belfast, BT1 5GS
Loaf Café Bakery, 307 Grosvenor Road, Belfast, BT12 4LP
The Handcraft Gallery, Unit 3 The Precinct, South Street, Newtownards, BT23 4JT
We Make Good Pop Up, 1 Haymarket, Smithfield Square, Dublin
Last updated 4 years 6 months ago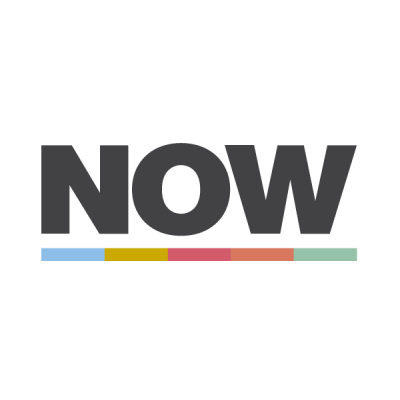 NOW Group
15-17 Grosvenor Road
Belfast
BT12 4GN
United Kingdom