The Big Lunch Community Spirit shines across Northern Ireland during June
The Big Lunch kickstarted a #MonthofCommunity during June with the message of small is BIG and to date people across Northern Ireland have come together to hold small, socially distanced activities to enjoy each others company, share food and re-connect.
Tuesday / 15 June 2021 10:35am
The Big Lunch weekend kickstarted June with  people across Northern Ireland holding a range of community get togethers as part of the Month of Community.
People in towns, villages, neighbourhoods and rural areas throughout the UK have got together to meet, greet, share food and fun.  The Big Lunch is an idea from the Eden project, made possible by the National Lottery, supported by Iceland and Food Warehouse. It's all about connecting with people in our communities, creating a sense of belonging, a celebration of positivity and pride in our areas. Many events have been taking place with more planned throughout the month.
Kerri Millford, Ardcarn Residents Group, Tullycarnet said "  We were delighted that we were able to host our lunch on the green of the estate, our volunteers made soup and sandwiches and some lovely traybakes - it's really easy to get people involved and creates a lovely community feeling"  
Whilst Izchel Boyd from Antrim said: "I am part of a community group called Libritos Spanish Language, Culture and Literature Club.  We decided to hold a picnic at Antrim Castle Gardens as part of The Big Lunch.  It was a beautiful sunny Sunday of families of the Latin American community coming together to share food, music and conversations.  We welcome anyone who is interested in learning or practising their Spanish to join our group and we can be contacted through Facebook"
Sanjay Ghosh, Founder of ImageNation NI organised a picnic in the park and said: "We had been involved in the Big Lunch last year as a virtual event and this year we were focused on bringing people together safely for the first time since lockdown as restrictions eased. The Big Lunch offered us the opportunity to celebrate community connections and to re-connect – and that's exactly what we did!  At the event we shared some wonderful food and launched our new ImageNation NI book club, led by Malachi O'Doherty and Sandya Tirupathi. This event has helped us to grow connections and we can start to build on our membership post-pandemic."
Grainne McCloskey, NI Manager, The Big Lunch added: "After more than a year in lockdown, The Big Lunch is the perfect opportunity to celebrate within our local areas and to get to know more of our neighbours.   This year there is an appetite not just to reconnect where we live but also the desire to do something to hold onto the community spirit that many of us experienced during lockdown.  During the whole month of June we are encouraging people to do something, no matter how small and to enjoy sharing food al fresco whilst being mindful of covid safety.  Find out how you can get involved locally at www.TheBigLunch.com" 
Last updated 4 months ago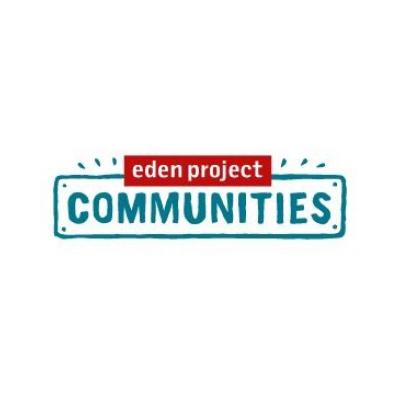 Eden Project Communities
Eden Project Communities
C/o Big Lottery Fund
Belfast
BT7 2JD
United Kingdom