Belfast charity runs virtual summer scheme for disabled young people
A Belfast charity boss has praised her team for their hard work in preparing a whole host of virtual activities for disabled youngsters.
Monday / 17 August 2020 2:31pm
Youth disability charity Autonomie (usually runs an annual summer programme for more than 30 participants).
This year the scheme - which usually takes place at its Belfast-based centre Lilac House (Linked Independent Living and Advice Centre) and venues in the community - was held online.
Chief Officer Lynne Morrison said: "This year we  were unable provide venue-based support to our young people so we decided to switch to the virtual programme.  
"We have been delivering digital activity sessions to young people since March 2020 when Covid-19 restrictions began.
"Each year we usually run a summer programme and this year we couldn't so we decided to create a virtual summer scheme which ran from Tuesday (August 11) until August 14.
"We wanted to give youngsters a boost so we made packs to use with the Zoom activity sessions. 
"It's usually a highlight for the young people and this year even though delivered virtually - it didn't disappoint. 
"There was a virtual picnic with story time, design a tote bag, quiz, make your own pizza cookery session and a party with games on the final day.
"The Wee Critters Animal Education Show - was back by popular demand and participants got to enjoy sensory activities including using Jumping Clay to make a seaside crab.
"The team has worked so hard on this and I can't praise them enough."
Families have had good things to say about the scheme, one parent said: "My son thoroughly enjoyed the week of activities. I can't thank everyone at Autonomie enough for all they have done. A great initiative. Thank you."
Autonomie continues to deliver its Coffee Morning via Zoom which offers young people the opportunity to check-in-and-catch-up with their peers and friends at Autonomie. 
The charity also offers a life-skills interactive afternoon session with members taking part in virtual activities such as cookery and baking, arts and crafts, exercise and well-being sessions. 
Lynne added: "Technology has enabled us to continue to support disabled young people at this time when they need support most.
 "These vulnerable young people are at home and it's a very difficult time for them as access to social activities and friends has stopped. It was vital that our services continued during this period of Covid-19 lockdown in order to give these young people a sense of normality and familiarity. 
"Technology has allowed our team to deliver a range of activities such as check-in-and-catch-up video calls and group video calls which helps reduce the feeling of isolation in these young people.
"We have created a varied schedule of fun activities to support, engage and further develop independent life-skills learning.
"I'm so proud at how well our team led by Nicole have risen to the challenge, modifying activities programmes and delivering them effectively using technology.
"The feedback from parents and young people has been fantastic and our work is making a real difference to the lives of young people with additional needs in Belfast and surrounding areas when they need support most."
The summer programme including Lenovo tablets and accessories to access digital activities was funded by Community Fund NI and the activity packs by Halifax Foundation NI. 
Last updated 8 months ago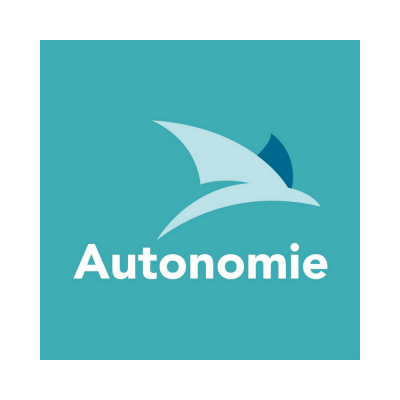 Autonomie
Lilac House
4 Sandhurst Road
BT7 1PW
United Kingdom