Job | Part Time
Part time Counselling Coordinator, Care in Crisis
£26,470 pro rata (SO1 on NJC scale)
22.50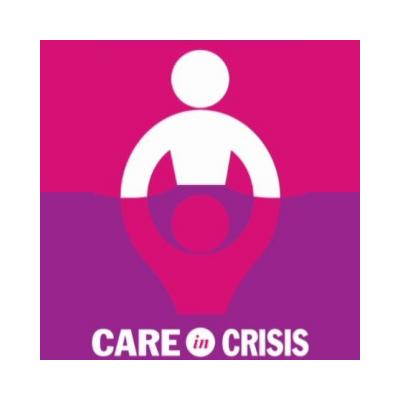 The Trustees of Care in Crisis are looking to employ a part time counselling coordinator, 22.5 hrs per week. Further details of salary, job description, ethos and essential/desirable criteria are downloadable here or e-mail
[email protected]
Care in Crisis
Job Title: Counselling Coordinator
Responsible to:
The Board of Trustees
Based in:-
Care in Crisis Centre
Hours:-
Part-time 22.5 hours per week
Contract:-
Three year renewable contract, with six month probationary period at the start.
Probation period:-
Six month probation period
Salary:-
NICVA NJC payscale at SO1 (commence point 29)
£26,470 pro rata 
Holidays:-
13 statutory days and 16 days annual leave
To apply for this post, please email Philip Lusty at [email protected].  Application form, ethos and list of desirable and essential criteria is available and downloadable from www.communityni.org or request application pack from [email protected]
Closing date:- Friday, 27th September 2019
Interviews are planned for evening of 8th or 9th October
 Responsibilities:
To assist the Trustees in fulfilling the Mission of Care in Crisis which is,"to offer life, hope and caring support to those in personal crisis.

To oversee the outworking of the Vision of Care in Crisis which is "to see professional counselling services, based upon sound ethical values, made accessible to all those who could benefit from them".

To be responsible for the day to day running of the counselling activities of Care in Crisis, at 39 Union Street, Lurgan. This will encompasses supervision responsibilities as listed in the task list below.

 
Job Description
Supervision of Counselling:
1.        Ensure that counselling is in accordance with the values and ethos of Care in Crisis.
2.        Ensure that counselling is in accordance with the ethical standards of Care in Crisis and professional counselling bodies.
3.        Ensure that counselling is in accordance with any active service level agreements.
4.        Assigning clients to counsellors in keeping with level of expertise and experience.  
5.        Oversight of supervision of counsellors, whether in house supervisor or outside supervisor and mentoring student counsellors.
6.        Supporting qualified counsellors working towards accreditation.
7.        Identifying training needs, including own training needs and resourcing training.
8.        Evaluation of counselling provision and implementing improvements where necessary, e.g. CORE.
9.        Oversight of the collation of statistical evidence of counselling carried out and audit of counselling.
10.      Networking with other Counselling organisations for training purposes, partnership and for the benefit of counsellors, clients and the counselling profession.
11.      Liaising with colleges, universities and training bodies and attending placement management meetings as required in support of student placements and compiling reports.
12.      Liaising and contracting with supervisors and authorisation of re-imbursement of supervision costs.
13.      Arranging and holding team meetings and communication through team briefings & newsletters.        
14.      Identifying new areas of growth and provision of counselling and attending meetings to explore partnership work. 
15.      Carry a caseload of at least 2 clients to keep up professional standards in own practice.
16.      Attend external supervision to address clinical issues arising in the centre for which remuneration is paid.
17.      Attend meetings/events to promote Care in Crisis.
Selection & Recruitment
1.        Identifying recruitment needs of staff, counsellors, student placements and volunteers to maintain an optimum number of team members to meet the demands of the service.
2.        Interviewing (with a Trustee) potential recruits, carrying out Access NI police checks, taking up references in accordance with recruitment procedures.
3.        Induction Training of all new recruits.
Other
1.        Generally meeting the targets in their area of the Business Plan.
2.        Attending meetings, seminars and conference relevant to the community and voluntary sector provision of counselling.
3.        Carry out administrative duties associated with the post.
4.        Any other reasonable tasks within the scope of the post as requested.
Personal Profile:
Be able to subscribe to the Mission, Vision and Values of Care in Crisis.

Effective organisational and interpersonal skills.

Have experience in management, either in Voluntary or Commercial Sector.

Have an understanding of the importance of keeping up to date with Employment, Health & Safety, Equal Opportunity and Child Protection procedures and legislation.

Have a creative and innovative approach to meeting the needs of others.

Budget management skills.

Have an understanding of quality standards within the contracting process.

Hold a current driver's licence and have access to a car. 

Be able to support the spiritual needs of the volunteers.