Job | Full Time
Dementia Empowerment and Support Officer
£24,982 (NJC scale 6: point 18)
37.50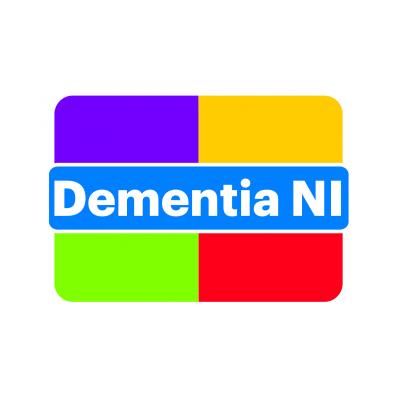 To enable people living with dementia to make a positive contribution to their lives and the wider community, ensuring the voices of those living with dementia are heard on key policy and practice issues affecting all people living with dementia in NI.
Key Responsibilities Include:
Empowerment Groups
• To develop Dementia Empower and Support Groups in the designated catchment areas within the Northern & Western Health and Social Care Trusts.
• To support people living with dementia providing mutual support and the sharing of experiences to improve services for people with dementia and their post-diagnosis support including the identification of gaps in service provision.
• Plan and host Empower and Support Groups and activities for members both face to face and online as required.
• Provide and participate in telephone support to members as required.
• Provide administrative support to the Empower and Support Groups, organising networking opportunities, relevant activities and events, liaising with Family members and volunteer support, as required.
• Support Members contribution to consultations and research.
• Contribute to the development of appropriate organisation policies and support the Chief Executive Officer and Board to achieve the aims of the Dementia NI Strategic/Business Plan.
Membership
• Recruit people with dementia to become members of Dementia NI in designated trust areas, networking with key regional stakeholders for referrals.
• Process membership forms and keep up to date records of members.
• Support members attending meetings, conferences and training.
In the Same Boat
• Work with the membership to develop and deliver a new peer to peer service – In the Same Boat – to provide telephone support to those who have recently received a dementia diagnosis.
• Work with the CEO and Empowerment team to develop and deliver induction and training for the safe and effective delivery of this new service.
More detail on role and responsibility on Job Description.
Closing Date
Monday / 01 February 2021 5:00pm
5:00pm
Contact Details
McCorry Building, North City Business Centre
2 Duncairn Gardens
Belfast
BT15 2GG
United Kingdom
More Information
Applications will only be accepted on the official application form.
Attached CV's will not be considered, either in lieu of the application form or in conjunction with it.
It is the responsibility of the applicant to ensure that they upload the Application and Monitoring form to the following link: https://hr.breathehr.com/v/dementia-empowerment-and-support-14626
Applications should be returned by 1st February 2021 at 5pm.
Applications received after this time and date will not be accepted.
First Interviews will be held week commencing 8 February, 2021
Second interview will be held week commencing 15 February , 2021
We look forward to hearing from you, and wish you all the best in your application and the process ahead.
For any queries please contact [email protected]
Dementia NI is an Equal Opportunities Employer
Community Fund