Student placement
Centre for Skills and Apprenticeship Trainer Assessor (Hospitality – Food and Beverage)
Other
£23,866 - £28,221
36.00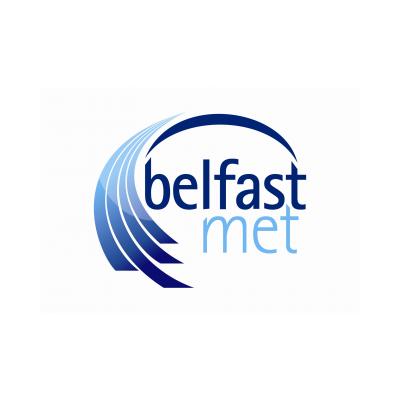 The post holder will work as a Hospitality Trainer Assessor across the diversity of the sector.
The post holder will work as a Hospitality Trainer Assessor across the diversity of the sector, delivering training for core food and beverage skills encompassing customer service and team leading, as functions indicative of the skills required within the hospitality sector. 
Within BMET's Centre for Skills & Apprenticeships the post holder will recruit, train and assess, delivering qualifications required for employer led solutions. They will deliver knowledge and skills transfer through a range of methods such as directed training, workshop sessions, technology enhanced learning and a range of assessment methodologies. 
Reporting to the Employer Engagement Executive, the post-holder will deliver on BMET's work based learning strategy by developing employer relationships to grow and develop business partnerships that will assist with the achievement of wider college targets. The post-holder will have clear KPI's for recruitment, retention, achievement and compliance.  Clear targets will be set for the post holder to enable them to increase student numbers and income within their professional & technical areas.
MAIN DUTIES & RESPONSIBILITIES          
To recruit learners to targeted caseload.

To develop and maintain relationships with employers to secure apprenticeship growth opportunities and to ensure a target caseload is achieved and maintained.

To design and develop learning resources for the specific professional and technical area ensuring that technology enhanced learning is embedded where possible.

To identify and capture employer training need requirements in order to ensure that tailored work based training is planned, delivered and assessed which meets the diverse requirements of the relevant professional and technical area. 

To ensure employers fully understand their roles and responsibilities to support the training process. 

To adhere to the operational requirements of ApprenticeshipsNI programmes, other funded projects and commercial training options available to employers.

To ensure quality of work is compliant with the contractual requirements for the delivery and assessment of ApprenticeshipsNI programmes, Awarding Organisations and College quality standards.

To seek, receive, monitor and record all necessary documentation from employers, DFE and academic training and support staff to ensure completion of learner tracking, financial claims and associated compliance records.

To engage with learners in the workplace to deliver teaching, learning and assessment towards their training framework/programme.

To provide induction for learners to ensure awareness of correct procedures and requirements in line with the provision. 

To manage own learner caseload to ensure retention and timely achievement in line with BMET's SLA and performance targets.

To complete learner reviews, provide feedback to relevant stakeholders and input progress updates into the college PTP and learner review tracking system.

To provide a mentoring service in conjunction with other relevant personnel.

To complete documentation on teaching, learning and assessment in line with College

systems and awarding body requirements within designated timescales.

To record all engagement with employers on the relevant College systems.

To interact with teaching, training and support teams to ensure successful completion by learners within appropriate timeframes. To monitor attendance at directed training and report any non-compliance of learners within funding or assessment regulations.

 

To comply with internal and external quality control mechanisms and internal and external verification and monitoring.

To fully participate in team meetings and case conferences with cross-College teams.

To ensure that the caseload employers hold current Public and Employer Liability Insurance for the duration of the apprentice period in training and that a copy of insurance is held on file, in line with DfE operational requirements.

To process all relevant documentation regarding payment of employer bonus. 

To contribute to and participate in College marketing, recruitment and other appropriate events to support employer engagement and development of provision.

To ensure that the workplace meets general Health & Safety requirements and bring any issues that require attention to the Centre Manager for Skills & Apprenticeships.

To adhere to the College's Student Discipline Policy and Procedures regarding trainee discipline and process the necessary paperwork to the appropriate external contacts.

Any other duties as required by the Centre for Skills & Apprenticeships management team.
General
To contribute to the achievement of the College's mission, values and strategic directions.

Participate in the Colleges performance appraisal system

Participate in College developments, attend internal and external meetings and training programmes required

Adhere to general standards of conduct embodied in College policies

To implement and embed the College's equality and diversity policies and respon

d

to its equality and diversity duties as they relate to all stakeholders.

Act, if directed as fire marshal or warden

Carry out, if directed, the role of first aider

To undertake such other relevant duties as may be reasonably expected of the post holder.
Essential Criteria
Applicants must  hold a minimum of a level 3 qualification  (e.g. NVQ level 3) in the professional and technical area(s) in which they are teaching/training*   

*NB: successful candidates will be required to possess a qualification at least one level higher than the qualification in which they are assessing

English GCSE at Grade C or above, OR Essential Skills level 2 (or higher) in Communication, or equivalent

Maths GCSE at Grade C or above, OR Essential Skills level 2 (or higher) in Numeracy, or equivalent

Hold an Assessors Award (TAQA or A1/A2 equivalent)

EITHER hold, or be in the process of completing a Certificate in Teaching (CIT), OR give a commitment that you will undertake and complete the CIT qualification within two years of taking up the post

Have at least 2 years' industrial experience within the last 5 years, of working in your chosen area of specialism

Have at least 1 years' assessing experience within the last 5 years, of working in your chosen area of specialism