Third Sector Finance
53 Andersonstown Road
Belfast
BT11 9AG
United Kingdom
Contact Details
Opening Hours
Monday to Friday
9am - 5pm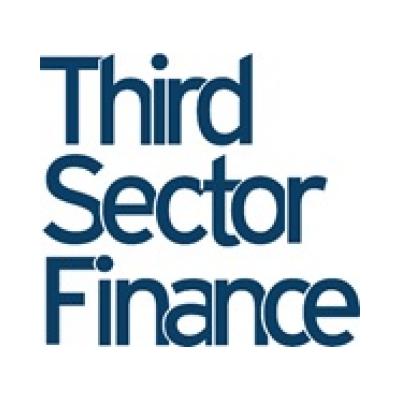 Third Sector Finance offers dedicated and fully tailored service to Third Sector clients within Northern Ireland providing outsourced financial services and training.
About Us
Third Sector Finance is a subsidiary of Clarke & Co which offers dedicated and fully tailored service to Third Sector clients within Northern Ireland. Third Sector Finance staff have over 12 years working within the Third Sector of Northern Ireland and as such we understand the intricacies of the complicated finance systems negotiating through the restricted and unrestricted income gained from Government funding through to Social Enterprise trading.
Third Sector Finance offers both financial services on an out sourced basis and training allowing you to up skill both your staff and Board.
Client confidentially is something we take very seriously in Third Sector Finance especially when it comes to staff salaries including benefits and also board meetings around sensitive decisions such as redundancy workings etc.
Third Sector Finance are full members of the Certified Public Accountants Association (CPAA)
Fully insured with public and professional indemnity
Registered for Data protection
Registered with HRMC for money laundering purposes
We recognise the commitment to the principles of equal opportunities and respect the diversity within our community. We are committed to providing high quality customer service. 
Third Sector Finance undertake a lot of work in the third sector and personal recommendations can be obtained at any time.
All staff working on this contact will be geared to work to the specifics of this job so that all the criteria and deadlines are met. Third Sector Finance work with honesty and integrity ensuring there are no conflicts of interest, demonstrating independence throughout.
We are bound by an ethical framework for good practice and everything we provide or do will be done in the upmost professional and competent manner.
Financial Services
At Clarke&Co. accountants we specialise in outsourcing. Over the past 10 years outsourcing has become even more popular, particularly around its flexibility and cost effectiveness for organisations.
With over 12 years' experience we have built a company to offer a wide range of financial services including:

Bookkeeping & Payroll processing
End of year accounts including corporation tax returns and liaising with Auditors
Charity accounts including funding returns, tenders and grant applications
Management accounts
Financial services provided both on and offsite
Personal tax returns
Budget / variance reporting
Delivering of finance courses / workshops
We work and have worked with a wide range of third sector organisations such as:

CO3 Chief Officer's third sector
Centre for health and Wellbeing
Families beyond conflict
Glor Na Mona
NewLife Counselling  
Development Trust NI
Caring Breaks
Northern Ireland Music Therapy Trust
HDANI
Kix4kidz
Any of the above, plus many more can provide statements / testimonials on request.
What are the main benefits of outsourcing your finance?
No contact of employment
No fixed terms
No employers NIC
Cost savings with no SAGE monthly cost for support and RTI package which will be in the region of £2,000 per annum (when adding additional users etc). With our costings there is no monthly software costs for RTI, maintenance or additional users
Tailored service
On agreement a SLA (Service Level Agreement) will be signed for the required period by both parties.
Training
Third Sector Finance personnel undertake at least 30hrs (each employee) every year to keep ourselves up to date with the ever-changing world of finance not to mention the huge changes in the third sector at the minute around the new reporting structure from CCNI, pension obligations and finally DSD (now DfC) threshold changes brought into effect from Jan 2016.
Finance can also be a daunting area, particularly in the Third Sector where the income can be coming in various different forms and can be unrestricted / restricted. We are therefore delighted to be able to offer training to both staff and Board members to either train them or update them on changes.
We can offer both "off the shelf" training on the topics below or we can tailor our training to your requirements. Please don't hesitate to get in contact.
Below is a sample of some of the courses we offer.
For staff
Finance / Budgeting for non-finance manager
Understanding your company accounts
What are restricted and unrestricted funds
Reporting to my Director / CEO
Finance health checks
·
This training is available either on a half day / full day and can be delivered in-house or at a venue of your choice.
Board / Executive Committee Training
Understanding apportionment
Reporting to a board of trustees, what to expect
New SORP what does it mean for a board
Charity commission in NI
Reading and understanding you organisations accounts
How to read you management reports
Trustee structure (including subgroups)
Systems and procedures for your organisation, how the information is recorded and presented
Budgeting and forecasting
Your relationship with your auditor / independent examiners
Understanding trustees financial responsibilities
Maintain clear distinction between the financial responsibilities and duties of the committee and staff
This training is available either on a half day or 1-2 hour sessions and can be delivered in-house or at a venue of your choice.
No content
This organisation doesn't have any publicly available jobs, news or events.
More Information
Type of Organisation
Business