Springvale Employment and Learning
Springvale Employment and Learning
200 Springfield Road
Belfast
BT127DB
United Kingdom
Contact Details
Opening Hours
Monday 8:30am - 6:00pm 
Tuesday 8:30am - 6:00pm 
Wednesday 8:30am - 6:00pm 
Thursday 8:30am - 6:00pm 
Friday 8:30am - 4:00pm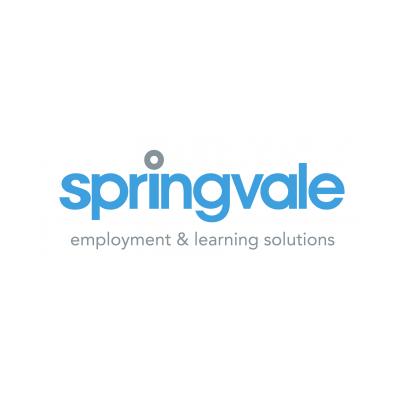 Established in 1992, the Springvale Group is one of Northern Ireland's leading providers of quality employment & learning services, delivering training and employment programmes to young people and adults throughout Northern Ireland
Established in 1992, the Springvale Group is one of Northern Ireland's leading providers of quality employment & learning services, delivering training and employment programmes to young people and adults throughout Northern Ireland.
We have a solid reputation for providing services of the highest quality and continue to innovate to meet the needs of our learners, jobseekers, employers and partners.
As an organisation, we are fully committed to further developing our strategic partnerships and securing employer relationships across business and industry sectors to deliver increased employment opportunities and meet the demand for skills and training in accordance with the current Success Through Skills Strategy.
Located on the Springfield Road in Belfast, we support a diverse range of learners and jobseekers to break down barriers and reach their goals, whether that is to gain a vocational qualification or find a job. We bring together the experience and expertise of a team that have been delivering employment related services and skills provision for over 20 years.
No content
This organisation doesn't have any publicly available jobs, news or events.
More Information
Type of Organisation
VCSE
Team
Aileen O'Connor
Jacqueline Fegan