Spring Impact - Scale Accelerator
Spring Impact - Scale Accelerator
Runway East
10 Finsbury Square
London
EC2A 1AF
United Kingdom
Contact Details
Opening Hours
Monday - Friday 9am - 6pm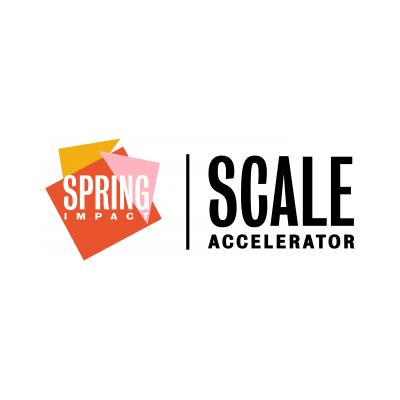 Scale Accelerator helps mission-driven organisations to maximise their impact on people's lives by offering £30,000 worth of consultancy from a dedicated team of experts.
Scale Accelerator is a fully funded 6-month Accelerator Programme for UK based charities and social enterprises. Starting in November 2020, the programme will provide vital support, skills and perspective for organisations aiming to maximise their impact and change more lives.
In light of the Covid-19, the programme will offer two new tracks tailored to organisations wanting to pivot following the crisis.
Track one: Reaching more people – 

helping organisations to maximise impact and reach more people, by considering ways to work with partners to implement solutions in more locations.

Track two: Reviewing the road ahead to maximise impact – 

for organisations at a critical point due to the changing situation, that are looking for support in determining how to pivot, adapt and prioritise resources, to have as much impact as possible.
Successful organisations will receive £30,000 worth of consultancy support and will be expected to:
Commit around 12 days of time for 2 team members over a 6 month period

Taking part in project evaluation interviews and surveys

Support with marketing of the programme, including social media activity

Take responsibility for engaging, influencing and informing their internal team and trustees
The programme is particularly keen to receive applications from organisations based in Northern Ireland, Wales and Scotland.
Applications close on 12 August. Click here to find out more about the programme and take a short eligibility quiz.
No content
This organisation doesn't have any publicly available jobs, news or events.
More Information
Type of Organisation
Other