Portadown Heritage Tours
6A Carleton Street
Portadown
BT62 3EN
United Kingdom
Contact Details
6A Carleton St, Portadown, Craigavon BT62 3EN, UK
Opening Hours
Monday- Friday
10.00 - 4.00pm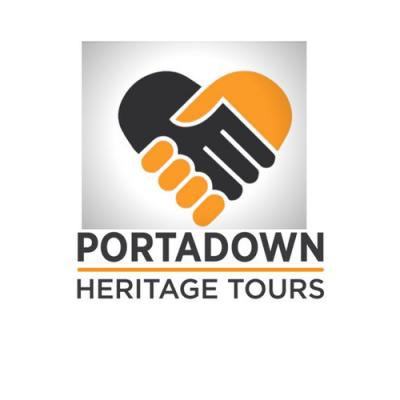 A social enterprise heritage firm based in Portadown which seeks to research, and present the rich heritage of Portadown through education and cultural tourism.
Portadown is steeped in a rich industrial and cultural history dating back over 400 years. Take a walk with an official Portadown Heritage Tour guide through a living culture and a colourful past, learning the fascinating history of the once thriving market town.
Portadown sits on the banks of the River Bann, close to the shores of Lough Neagh, about 24 miles (39km) southwest of Belfast with efficient railway and motorway links.
The tours will provide a story from the towns earliest settlement, through to a booming industrial past (and present) through to The Troubles, including the siege of Drumcree, and to the present day.
Also providing the unique opportunity to explore Carleton Street Orange Hall, one of the most iconic buildings in Portadown, and its influence on the towns development.
Portadown has a fascinating story to tell, with Tour Guides that will provide a warm welcome to the towns visitors. Come explore the past and present.
No content
This organisation doesn't have any publicly available jobs, news or events.
More Information
Type of Organisation
VCSE
Acronym
PHT