Headliners
St George's House (3rd Floor)
99/101 High Street and 2 Church Lane
Belfast
BT1 2AG
United Kingdom
Contact Details
Opening Hours
Sat 11am - 3.30pm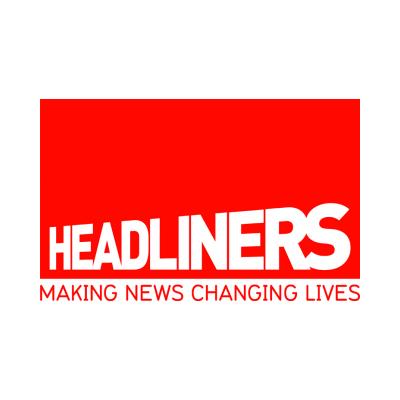 Youth charity giving young people a voice through media and journalism.
Headliners inspires and encourages the personal development of young people through journalism. It provides a safe, fun space to make friends, learn skills and explore ideas. 

Young people aged between twelve and eighteen are trained to research and produce stories on issues important to them for publication and broadcast in national and local newspapers, magazines, television, radio and online.
Headliners also works in conjunction with external education/training facilities, youth charities and other community organisations to provide their cohorts of young people with a chance to learn journalism skills, gain qualifications and communicate their experiences to the world around them.
If you'd like to discuss how we can work with your organisation, please get in touch!



No content
This organisation doesn't have any publicly available content.
More Information
Type of Organisation
VCSE