First Steps Women's Centre
First Steps Women's Centre
21a William Street
Dungannon
BT71 1DX
United Kingdom
Contact Details
Opening Hours
Monday - Thursday 9.00am - 5.00pm
Friday - 9.00am - 4.00pm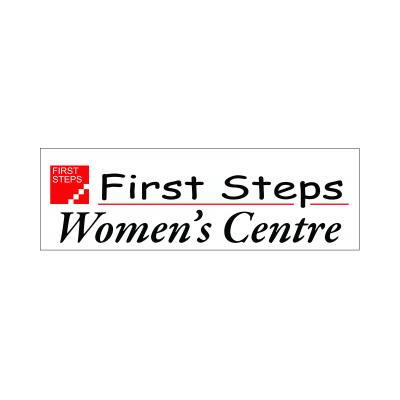 "Provide a holistic personalised programme to up-skill and empower unemployed and economically inactive women for the workplace"
Since 1998 First Steps Women's Centre (FSWC) has been a beacon of hope, support, training and childcare for women in the Dungannon community.  It has reached out and provided recreational and accredited training for those who need a helping hand and a friend to talk to both here in Dungannon and surrounding areas.
Over 2,000 women have registered or used the Centre in the past 4 years and our successes keep growing. FSWC is a charity whose programmes help build confidence, well-being and friendships as well as developing participant's academic credentials thereby enabling women to become more employable.  FSWC have had unprecedented success with their recent training programmes achieving 100% pass rate for all Information Technology courses and an overall attendance rate of 90%. To celebrate and recognise this success, we held a successful Graduation Ceremony for all our achievers in October 2009. 
In 2009 we introduced Holistic programmes to the Centre.  These courses proved to be of great interest and comfort to the local women – a place where they could leave their troubles and stresses aside and relax in a calming environment.  These women progressed from Stress Management to Fed up to Fabulous!
In June 2009 FSWC was the first Women's Centre inNorthern Irelandto attain Investors in People accreditation and later in the same year won the All Ireland Aontas Awards for Adult Learning Organisations. IiP has enabled us to look with greater confidence at our future and helped the Organisation to develop a much greater innovative culture. It has assisted us to utilise our resources much more effectively and given us better operational stability. In January 2011 we received our Silver Status putting FSWC  in the top one percent of recognised Investors in People companies in the UK!
Childcare is a big issue, especially in rural areas like Dungannon and South Tyrone.  Our Childcare motto is 'To Provide Early Years Childcare through a friendly, secure and stimulating environment'.  We provide Childcare for ladies attending training courses in First Steps Women's Centre and follow the 'Early Years Foundation Stage' curriculum. All staff members have the knowledge, understanding and qualifications to provide a stimulating and educational environment for each child's development, and the awareness to recognise each child as an individual and each will progress and develop at their own pace.
Everyday we live by our Mission Statement: "To improve the quality of life for women through education and personal development, supporting women to make choices for the future'.
First Steps Women's Centre's Content
More Information
Type of Organisation
VCSE
Team
Michael McGoldrick
Joanne Orr
Yvonne Corbett