DFC NI Limited
19 Heron Road
Belfast
BT3 9LE
United Kingdom
Contact Details
Opening Hours
8.45am - 5.30pm Monday to Friday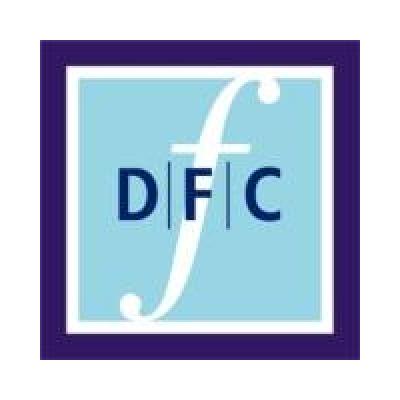 DFC is Northern Irelands only major, independent Vehicle Management Company.
Working with DFC will give you the reassurance of over 25 years of industry expertise.
Purchasing Power 
DFC and their business partners purchase over 50000 vehicles every year.  As a result DFC can offer some of the most competitive business and personal contract hire rentals available in the fleet market today.

Competitive funding
Through our major European Banking Partners DFC has access to competitive finance rates & the provision for unlimited funding. This gives companies the opportunity to use alternative credit lines outside local business banking.

Dedicated Account Managers
DFC customers will be allocated a specialised Account Manager ensuring your account is managed smoothly, efficiently and professionally.
 
Right Choice Programme
Your Account Manager will ensure that you chose the right vehicle for both the company and the driver. We guide you through the vehicle selection process, the right funding option, organise test drives and provide you with impartial, honest advice. The term of the contact can be made to suit your specific circumstances, starting from 6 months for new start employees, through to 4 year contracts.

One Call Operations Department
Our One Call Operations department is run by a highly experienced team who are dedicated to providing the highest standard of service. This includes:


One call for all servicing, recalls, warranty and tyres
24 hour/365 driver helpline
Convenient on-line service booking facility

Essentially we take all the hassle away by taking full responsibility for managing your vehicle in one call. Of course you also benefit from the advantageous rates that we have negotiated with our suppliers for parts and accessories, thus ensuring that we continue to keep your costs down.

Dedicated Customer Care
DFC provide a customer care programme throughout the contract period. This programme helps you monitor your vehicle and driver, it ensures that you are aware of the implications of any damage, excess mileage and any changes in legislation that may affect you or your drivers. We are committed to excellence and customer care, which is why we have industry leading levels of repeat business. We will continue to strive to always exceed your expectations.

No Hidden Charges
We believe the spirit of vehicle management is a fixed monthly payment and no hidden extra charges to be paid at the end of contract. We are committed to managing contract costs such as over contract mileage, refurbishment and termination costs during the contract period. Using our sophisticated forecasting system, we can predict your end of contract mileage, which allows us to work with you to manage your contract parameters.

Flexibility 
Should your contract situation change, ie increase in mileage, early termination or contract extension come and talk to us. We believe in long term relationships with our customers and therefore we understand that there may be an element of contract flexibility needed to ensure that we maintain our strong relationship.

Driving Quality.... Setting Standards...
No content
This organisation doesn't have any publicly available jobs, news or events.
More Information
Type of Organisation
Business