The Conservation Volunteers
The Conservation Volunteers
Beech House
159 Ravenhill Road
Belfast
BT6 0BP
United Kingdom
Contact Details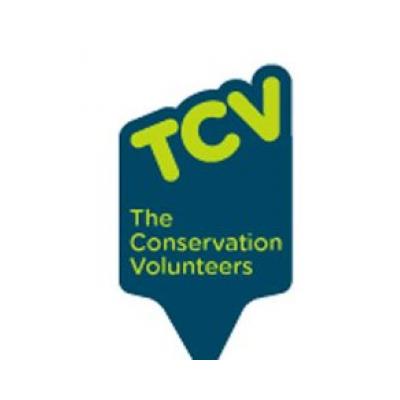 The Conservation Volunteers has been a registered charity in Northern Ireland involving all sections of the community for 28 years, every year connecting with over 21,500 people who make positive differences to their communities and environments.
The Conservation Volunteers  has been successfully delivering practical environmental action since 1983. A recent economic report (Valuing our environment, 1997) accredited Conservation Volunteers as being responsible for two thirds of all environmental voluntary work in Northern Ireland, improving hundreds of sites every year and involving tens of thousands of volunteers.
Conservation Volunteers is an Investor in People organisation and holds the Welcoming Multi-ethnic Volunteers standard.
Our Services
A team of 40 staff work from five offices across Northern Ireland delivering a range of services including:-
Conservation Action Teams
The teams deliver practical environmental/conservation projects for landowners, eg councils, farmers, schools and businesses. Work undertaken includes:
countryside access,
tree planting,
school grounds development,
habitat construction, and
land management.
Site visits, practical advice, costings and information on funding sources are available. For more information contact your nearest office:
Belfast 9064 5169
North Down 9064 5169
Coleraine 70355352
L/Derry 7126 2664
Fermanagh 6862 8184.
Green Gyms
Green Gyms offer environmental volunteering opportunities with a strong personal health focus for community, older people and women's groups, school children and people with mental ill health, physical disabilities and learning difficulties. Businesses also are considering the impact of Green Gyms in combating stress in the workplace and for CSR delivery. For more information contact:- [email protected]
Environments for All
Environments for All delivering community development projects with marginalised and ethnic minority groups. For more information contact:- [email protected]
Educational activities
Educational activities for schools and youth groups on board a Green Machine which can be booked to deliver curriculum-linked environmental activity sessions, tailored to the groups needs. For more information contact:- [email protected]
The Conservation Volunteers Tree Nursery
The Conservation Volunteers Tree Nursery provides around native 200,000 trees every year for use on sites across Northern Ireland. We contract grew around 100,000 trees for planting along the Tombe Bypass. Wildflowers are similarly grown at a nursery in Castlereagh. For more information contact:- [email protected] or [email protected]


Volunteering Opportunities
Volunteering Opportunities exist on each of the above areas of work. If you want to find out more about how to get involved use the contact information provided.
The Conservation Volunteers's Content
More Information
Type of Organisation
VCSE
Team
Helen Tomb
Michelle Crozier