Commission for Victims and Survivors
Commission for Victims and Survivors
Equality House
7-9 Shaftesbury Square
Belfast
BT2 7DP
United Kingdom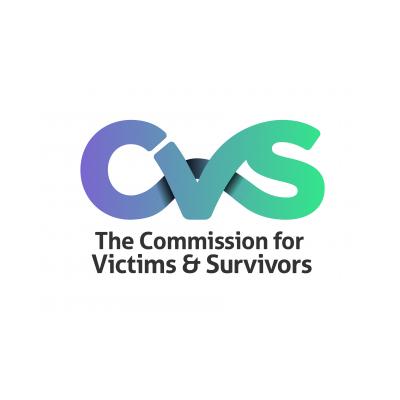 The Commission for Victims and Survivors works to promote the interests of victims and survivors of the Northern Ireland conflict.
The Commission was established in May 2008 under the Victims and Survivors (Northern Ireland) Order 2006. It is a Non-Departmental Public Body sponsored by The Executive Office (formerly OFMDFM).
The current Commissioner for Victims and Survivors is Judith Thompson. She was appointed by the First and deputy First Minister for an initial period of four years. She is supported by 11 members of staff.
Vision and Mission
Our Vision is to improve the overall wellbeing of victims and survivors. Our Mission is to address the needs of victims and survivors by addressing the legacy of the past, ensuring excellent service provision and building for a better future.
Statutory Duties and Powers of the Commissioner:
Promoting an awareness of matters relating to the interests of victims and survivors and of the need to safeguard those interests

Keeping under review the adequacy and effectiveness of law and practice affecting the interests of victims and survivors

Keeping under review the adequacy and effectiveness of services provided for the victims and survivors by bodies or persons

Advising the Secretary of State, the Executive Committee of the Assembly and anybody or person providing services for victims and survivors on matters concerning the interests of victims and survivors

Taking reasonable steps to ensure that the views of victims and survivors are sought

Making arrangements for a Forum for consultation and discussion with victims and survivors
One of the ways the Commission meets it statutory requirements is through the Victims and Survivors Forum. The Forum was established in May 2012 and comprises 24 members who reflect the breadth and diversity of victim experience. The views of the Forum members help inform the work of the Commission in its advisory role to the government.
Research is a key part of the Commission's work, and it regularly consults with individuals, groups and the Victims Forum to ensure it hears a wide range of views. Research findings form the basis for the Commission's advice to government.
More information on the Commission's research is available on our website.  
The Commission monitors the work of the Victims and Survivors Service, (VSS) an organisation that implements funding and delivers services to individuals and groups.
Contact Us
4th Floor, Equality House
7-9 Shaftesbury Square
Belfast, BT2 7DP
Phone
Email
Website
Follow us on social media
Facebook
No content
This organisation doesn't have any publicly available jobs, news or events.
More Information
Type of Organisation
Public Sector
Team
Maureen Heaney
Craig Gartley