ChainHR
Willowbank Busines Centre
Willowbank Road
Larne
BT40 2SF
United Kingdom
Contact Details
Opening Hours
Monday - Thursday 9.00am-5.00pm
Friday - 9.00am - 4.00Pm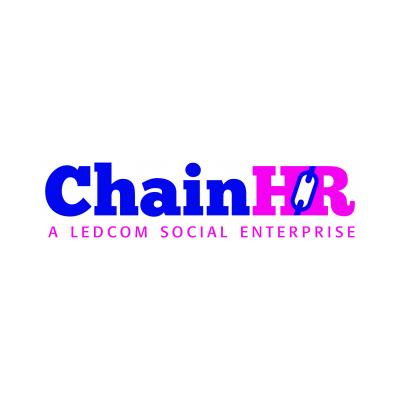 ChainHR is an award winning social enterprise, that provides expertise and bespoke HR solutions for your business. We will deliver a full range of HR services tailored to suit your business needs.
What we offer
Temping services: We will recruit your temporary staff, thus removing the hassle of advertising, payroll, NIC, auto enrolment, contracts of employment, holiday leave/pay, employment advice and support, employment and equal opportunities legislation.
Recruitment of permanent staff: Development of bespoke job descriptions, advertising through job boards and our unique contact list and networks, dealing with all enquiries, and HR administration, shortlisting, employability checks, arranging interviews, and supporting our customers through the interview process.
HR support: We offer four levels of HR support: Essential Service, Management/ Operational Service, Expert Service and Training.
Training:  We are a Chartered Management Institute (CMI) and Chartered Institute of Environmental Health (CIEH) study Centre.  We offer bespoke accredited and non-accredited training on a wide range of business performance management, leadership and personal development, HR Management and Health and Safety by arrangement.  All courses are bespoke.
With these services we can address all your current and future HR needs.  
No content
This organisation doesn't have any publicly available content.
More Information
Type of Organisation
VCSE