Caboodle
Contact Details
Opening Hours
Monday to Friday 9am to 6pm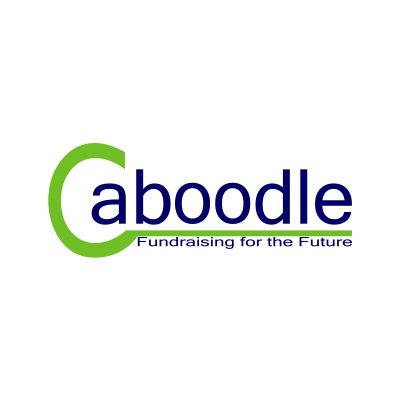 Caboodle help non-profit organisations discover new ways of generating regular income and provide advice and hands-on support to enable you to raise funds effectively, ethically and confidently.
Background experience
Caboodle provides fundraising guidance that helps non-profit organisations generate sustainable income.  Glenn Oakes is the fundraising advisor and a seasoned fundraising manager who has worked for national and local charities. Glenn has over twenty years experience as a fundraising specialist which has included, marketing and communication, volunteer recruitment and support, training, building cases for support, supporter satisfaction, formulating business plans, budgeting, recruiting and managing fundraising teams, monitoring and control.
He has experience across an extensive array of ways to attract income for charities and other voluntary and community sector organisations such as fundraising events, legacy giving, company giving and commercial partnerships, running lotteries, direct marketing, collections, committed giving, digital fundraising, grant giving trusts and foundations, lottery funding and community fundraising; including setting up networks of volunteer fundraisers and fundraising committees, as well as securing financial support from schools, clubs and associations.
Glenn is a member of the Institute of Fundraising and professionally qualified through the Institute of Marketing.
Services

Caboodle specialises in galvanising the support of people and organisations to generate sustainable income. We help you to help them understand the impact your work, then offer an appealing range of opportunities to turn goodwill into the funds to do it.

          It's about people wanting to help you, feeling good about it, then wanting to help some more.

FUNDRAISING ADVICE AND MENTORING
We offer advice across a broad range of fundraising methods including community fundraising, legacy giving, fundraising events, grant giving trusts and foundations, lottery income, company giving and commercial partnerships.
We can also help you raise funds effectively by providing guidance on building evidence to demonstrate that you do good work, ensuring supporters feel valued and fulfilled, strengthening your communications, improving volunteer recruitment and support, integrating fundraising throughout your organisation etc
We can carry out a review, then produce a jargon-free document which outlines how you can unlock sustainable income that is a good fit for your organisation.

FUNDRAISING PROJECT PLANS
We put together operational plans for fundraising ventures to help ensure that they are effective.

We also provide interim fundraising services, and hands on delivery of quality projects designed to provide a good return on investment.

Happy to offer some free advice to charities  and other voluntary and community groups that have a positive impact: 075 5796 0982, [email protected] or visit www.caboodle-fundraising.com

No content
This organisation doesn't have any publicly available jobs, news or events.
More Information
Type of Organisation
Business