BeaghmoreBaskets
2 Sandhurst Park
Bangor
BT20 5NU
United Kingdom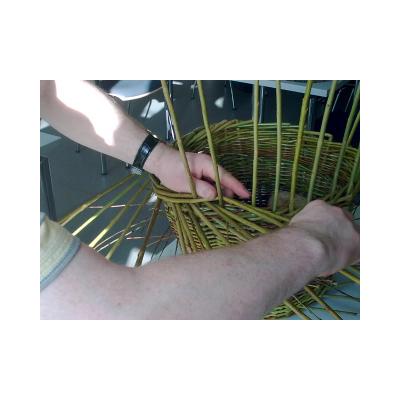 Experience basket weaving with locally sourced willow to make your own basket.
An absorbing and incredibly satisfying activity which makes you forget all your troubles for one day, and leaves you with a sense of achievement.
I have many years experience teaching craft-based basketmaking workshops to people from all walks of life, including those who are disadvanced through learning disabilities and challenging behaviour. My workshops promote a great sense of satisfaction because each participant creates his/her own willow basket however small or unevenly shaped. Much joy and pleasure is derived from working with locally sourced natural material.
I teach individuals and groups of people, with a maximum of six participants in a group. These workshops can take place in art centres, community centres, churches, halls or in someone's home, as long as there is plenty of room to manoeuvre.
No content
This organisation doesn't have any publicly available jobs, news or events.
More Information
Type of Organisation
Business