Youth Star Awards - funding programme for young people resident within Antrim Borough
The Enkalon Foundation and Live UnLtd are accepting applications from young people resident within the Antrim borough area. The Youth Star Awards are designed to give cash awards and support to young people who want to help their community.
Tuesday / 17 September 2013 10:20pm
YOUTH STAR AWARDS
Competition Details
In conjunction with LIVE UnLtd and Enkalon Foundation
Application deadline: Friday 25 October 2013
Telephone interviews:  Monday 28 – Thursday 31 October 2013 (shortlisted applicants will be contacted to provide further information via an informal telephone interview
Winners announced by: end of November 2013
Projects commence:  from January 2014 onwards (Please note all project expenditure/receipts must to submitted no later than end of March 2014)
Are you a budding social Entrepreneur?  Do you see a problem in your area and always wanted to run a project to help fix it? Perhaps you enjoy organising events that bring the community together or see a problem in your area and have an idea to address it? No matter what your passion: art, sport, environmental, movies, technology or volunteering; the Youth Star Awards can help make your idea a reality by giving you a cash award and mentor support, to help you help your community. Be a star in your community: make a change, make a difference and shine!
Basic Criteria
This competition is open to individuals aged between 11 and 21 only.  Individuals must live in the UK and all projects must take place in; and benefit the area and/or residents living within the Antrim Borough area. Clubs and organisations cannot apply; however, applications from individuals within a club/organisation setting are welcome to apply, providing the project is run separately.
Youth aged between 11 and 15 can only apply up to £500. Youth aged between 16 and 21 can apply for up to £1,500. Youth aged between 11 and 17 must have parental permission and work with an Advisor to assist in the running of the project (eg youth/club worker, parent, etc). Funds will only cover project costs and not direct salaries.  If successful cash award will be placed in bank account of young person or that of their of parent/guardian. Short term and long term projects will be considered, however, all receipts and expenditure must be submitted by end of March 2014.
See attached documents.
Last updated 7 years 4 months ago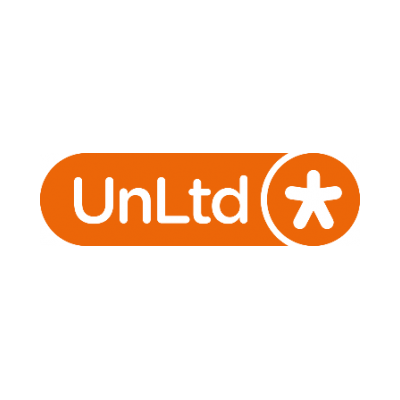 UnLtd - The Foundation for Social Entrepreneurs
UnLtd
City East Business Centre
Belfast
BT4 1GW
United Kingdom